• SPEAKERS & FILMMAKERS • 2006 •
JILL FREIDBERG spent almost two years in southern Mexico documenting the strikes, marches, and direct actions of over 100,000 teachers, parents, and students fighting the privatization of Mexico's public schools. She co-produced the award-winning documentary This is What Democracy Looks Like, which screened in over 50 countries and was broadcast on national prime-time television in Canada and Mexico. Freidberg was a founding member of the Seattle Independent Media Canter and the Worldwide Indymedia network. She currently works with several independent media collectives and indigenous community radio stations in Mexico, and with community radio station KBCS in Seattle.
DON BROWN is a 20-year veteran science teacher at E. A. Hall Middle School in Watsonville and an active member of his union, the Pajaro Valley Federation of Teachers. He has been active in a school reform project and will speak and answer questions about a new program that encourages staff, parents and district personnel to be part of the process of improving their schools.
CHERIE AVERILL MANNER has worked for a mining company since the mid seventies. She lives with her very supportive husband in the small town of Buhl in the Iron Range area of Northern Minnesota. She is the proud mother of two daughters and Grammie of five beautiful grandchildren. She and her husband have been foster parents for teen girls for many years.

Manner is very active in her United Steelworkers Union Local 9115, serving as Vice President, Treasurer, Grievance Chair, and member of the Women of Steel and Rapid Response Committees, and running for Union President. She was a Labor Coordinator for the Steelworkers in the 2004 election, sharing political information at union meetings.
DEE SABIN grew up in Milwaukee, Wisconsin, enlisted in the Navy after high school graduation, and moved around a lot before moving to Minnesota from southern California in 1972. She worked various jobs, but after a divorce and being left with a 12 year old son to support she needed something with better pay and benefits. The only good paying jobs in the area were in the mines, so she applied and began her mining career in 1979, a few years after they began hiring women. Sabin has held several jobs and now works as a Lab Technician at the Keewatin Taconite plant. She would have retired by now but most of the pensions were lost in a company bankruptcy and buyout process.

Sabin first got involved with her union during a labor dispute in the mid 1990s. She organized to keep her local focused and active in the fight to get their plant reopened. She sought support of fellow steelworkers in the steel mills in Detroit and Granite City, Illinois, and lobbied politicians for state assistance in reopening. The union made history when the state granted unemployment benefits so when the plant reopened they would have an experienced work force available that could operate it.

Sabin is the Chairperson for Women of Steel for her union, Steelworkers Local 2660, Rapid Response Coordinator, serves on the Election Committee, and she stays active in veterans' affairs.

She has a grown son and three grandchildren who she expects to enjoy even more when she retires in two years.
LISA SMITHLINE is a community organizer with substantial film production experience. Lisa is Vice President of Marketing and Political Distribution at Brave New Films and Executive Director of Brave New Foundation. She is responsible for creating Brave New Foundation's alternative distribution strategies using film as an organizing tool. Previously, Smithline integrated community organizing and a 16-year career in film and television production. She is actively involved in several grassroots organizations including Interfaith Communities United for Justice and Peace. Smithline has directed peace events throughout the country and produced regular public affairs shows on community radio and television stations.
ROGER WEISBERG 's 25 previous National Public Television documentaries have won over 100 awards including Emmy, Peabody, and duPont-Columbia awards. Several of his films were distributed theatrically including Road Scholar and his two recent Academby Award-nominated documentaries, Sound and Fury and Why CanŐt We Be A Family Again?
NORA HOCHMAN is a long-time union organizer and a passionate believer in power for people who work. She is convinced that by lending their voice to the struggles of working people, community activists can help unions grow in numbers and strength.
MATHILDE RAND is a videographer who focuses on social issues and art-related subjects. In addition to two films screening in this festival, her most recent videos include Seeking Peace, the 2005 peace rally in Washington, DC, and Come On Home, volunteer efforts to rebuild Biloxi, Mississippi after hurricane Katrina. She holds masters degrees in Education Administration and Philosophy and has been a long time educator, teacher and elementary principal, as well as a lifelong learner.
RENEE TAJIMA-PEÑA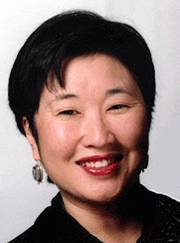 is a professor of Community Studies and Social Documentation at UC Santa Cruz. She has been an independent filmmaker for more than twenty years, and was nominated for an Academy Award for her 1988 film Who Killed Vincent Chin? She recently directed a portion of the PBS series, The New Americans, about immigration struggles in the US.
EMILY ENCINA
<!img src="images/NAME.jpg" WIDTH="100"> is a 3rd year Community Studies and Feminist Studies major at UCSC. She has worked as director, producer, and editor for documentaries and segments for community television. She is currently working as an intern for the Center for Digital Storytelling, where she trains various organizations in the methods of direction, production, and editing of stories using digital media.
KYLE GLEASON
<!img src="images/NAME.jpg" WIDTH="100"> is a senior transfer student in the Community Studies department. He has worked on a number of short narratives and documentaries, and most recently has produced and filmed a short documentary titled Estamos Aquí on the UCSC AFSCME strike that occurred on April 14, 2005. He is currently in the post-production stages of a short documentary which he shot on the garment industry of El Salvador, featuring a unionized workers' collective and the labor struggles of a group of workers laid off due to a recent factory closure.
DAVID ZEIGER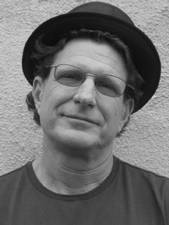 's last film, A Night of Ferocious Joy, premiered at the 2003 International Documentary Filmfestival Amsterdam, was described as the first anti-war concert of the new millennium. Zeiger created, produced and directed the documentary series, Senior Year, for PBS broadcast in 2002. The series follows a group of students at Fairfax High, the most diverse school in Los Angeles, through their last year in high school. About the series, Entertainment Weekly wrote, "Others have tried to document high school life, but this series succeeds where those drier efforts failed. High school is a time for experimentation, and finally, a truly experimental filmmaker is there."

Funny Old Guys, broadcast on HBO2 in 2003, was in essence an ode to his father and the world he came from. The Band, aired on PBS in 1998, was his tribute to his son's generation.

Prior to producing films, Zeiger was a still photographer, creating photo essays for Atlanta Magazine and numerous exhibits along with production and publicity photos for most of the Atlanta theater community. Coming out of the anti-war and radical movements of the 1960s, he spent many years as an organizer, carpenter, and cotton mill worker, with a few years kind of lost in between.
TOM BERNARD is a Labor Representative for the California Nurses Association (CNA), an independent union headquartered in Oakland which represents registered nurses and nurse practitioners in the State of California. Prior to his current position, Tom spent 20 years as a member of Teamsters for a Democratic Union (TDU) and served as an Elected Officer, Labor Representative and Administrator in Teamster Local Unions in Denver, San Diego and Seattle. In the past, Tom has also served as the Executive Director for the Colorado Peace Network, the Director of the Draft and Military Counseling Center, Denver, CO and as a field organizer for Pacific Counseling Service/Military Law Office (PCS/MLO) at their GI organizing projects in Yokosuka and Okinawa, Japan. Tom was trained as a Vietnamese Interpreter by the US Air Force and spent a total of two years on various assignments in SE Asia between 1970 and 1972. It was during that period that Tom became a member of Vietnam Veterans Against the War/Winter Soldier Organization (VVAW/WSO). Tom has also authored several articles which have been widely published on his experiences in the National Security Agency (NSA) and on the 1983 Soviet shootdown of Korean Airlines (KAL) Flight 007.

Raised in Detroit, MI, Tom now lives with his wife, Helen Lee and two dogs in Crockett, CA. Tom and Helen have five adult children, including one who is a senior at UC Santa Cruz. Tom and Helen also have two grandchildren. They own a home in Portland, OR and hope to relocate there in the near future.
PAUL ESPINOSA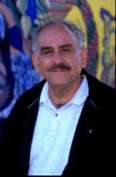 is an award-winning independent filmmaker and producer who has produced, directed, written and executive produced numerous programs for PBS, including: The Border, a two-hour news magazine about contemporary life along the U.S.-Mexican border; The U.S. Mexican War: 1846-48, a four-hour documentary series; The Lemon Grove Incident; and films for PBS' THE AMERICAN EXPERIENCE (The Hunt For Pancho Villa, Los Mineros) and AMERICAN PLAYHOUSE (... and the earth did not swallow him). Espinosa has won a national EMMY for Best Historical Program; five CINE Golden Eagle awards; two Ohio State Awards; and seven San Diego EMMYs. Espinosa has served on the National Board of the Association of Independent Video and Filmmakers, is a Professor at Arizona State University and holds a Ph.D. in Anthropology from Stanford University.
BETTINA APTHEKER is professor and chair of Women's Studies at UC Santa Cruz. She was on the FSM Steering Committee and was later active in the movement against the Vietnam War and the movement to free Angela Davis. Her books include: The Morning Breaks: The Trial of Angela Davis; Woman's Legacy: Essays on Race, Sex, and Class in American History; and Tapestries of Life: Women's Work, Women's Consciousness and the Meaning of Daily Experience. She is at work on a memoir, Brooklyn Tracks.
RONNIE GILBERT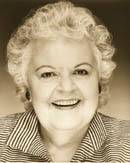 , a leading voice in music and activist circles for a half century, was a founding member of the Weavers, a legendary folk ensemble that also featured Pete Seeger, Lee Hays, and Fred Hellerman.

A playwright, singer, and actress, Gilbert has performed and created works that have appeared in a range of venues, from small experimental theaters to Broadway stages. She was the voice of Elizabeth Cady Stanton in Ken Burns' documentary, Not For Ourselves Alone, and has served as the narrator for and appeared in several film documentaries, most notably, The Weavers: Wasn't That a Time!
FRED HIRSCH , Vice President of Plumbers Local 393, has been an activist for social and economic justice all his life. His retirement from construction work merely allows him more time to focus on interests such as solidarity with labor activism in Central and South America, where he has visited frequently. Hirsch has led the call from within the ranks for the AFL-CIO to come clean on its secret history of collusion with the CIA in thwarting people's movements abroad.
CHARLIE KING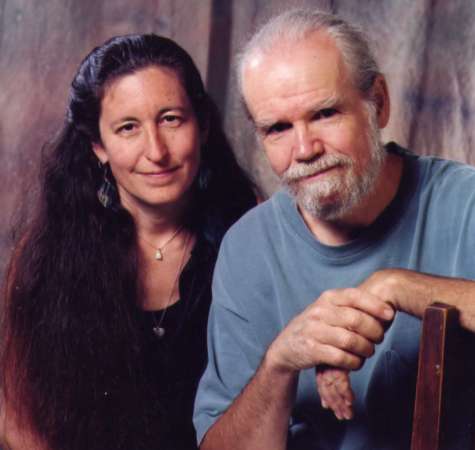 has been at the heart of American folk music for over 40 years. His songs have been recorded and sung by other performers such as Pete Seeger, Holly Near, Ronnie Gilbert, John McCutcheon, Arlo Guthrie, Peggy Seeger, Chad Mitchell and Judy Small. Honors include an Indie award for one of the top three folk recordings of 1984. In May of 1998 the War Resisters League gave their Peacemaker Award to Charlie and to Odetta. Pete Seeger nominated Charlie for the Sacco-Vanzetti Social Justice Award, which he received in November 1999. Charlie has released a dozen solo albums since 1976. He has also released three albums with the touring ensemble Bright Morning Star, and numerous compilation albums with other artists. Folk legend Peggy Seeger says, "If we had more Charlie Kings in the world I'd be less worried," and Tom Paxton adds, "Luckily, we have him!"
KAREN BRANDOW has been performing with Charlie King since 1998. They have just released their fifth CD as a duo. While doing human rights work in Guatemala from 1986-1994, Karen studied voice, performance and classical guitar. She performed at political and cultural events in that country as a soloist and was a founding member of the a cappella singing group, the Non-Traditional Imports. While in Central America, she broadened her repertoire to include Latin American music of the Nueva Canción or New Song Movement. She performs songs in English and Spanish.
DAVID WINTERS is a professional musician, officer in the musicians union AFM Local 153, and long-time coordinator of the Western Workers Labor Heritage Festival. His musical offerings will grace several festival events.
| Schedule | Films | Speakers | Venues | Sponsors |