• FILMS • 2008 •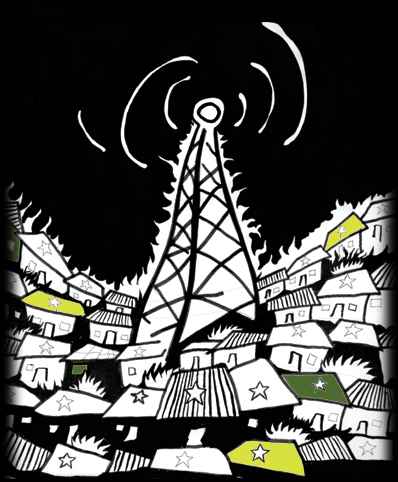 UN POQUITO DE TANTA VERDAD
(Filmmaker: Jill Friedberg, 2007, 93 min)

In the summer of 2006, a broad-based, non-violent, popular uprising exploded in the southern Mexican state of Oaxaca. Some compared it to the Paris Commune, while others called it the first Latin American revolution of the 21st century. But it was the people's use of the media that truly made history in Oaxaca. This documentary captures the unprecedented media phenomenon that emerged when tens of thousands of school teachers, housewives, indigenous communities, health workers, farmers, and students took 14 radio stations and one TV station into their own hands, using them to organize, mobilize, and ultimately defend their grassroots struggle for social, cultural, and economic justice.
Link to Corrugate Films website.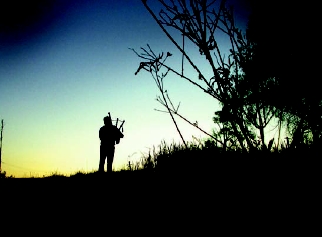 LOCKOUT
(Director: Jason van Genderen, 2007, 56 min)

In 1929 one of the darkest chapters in Australian industrial history was written in blood and bitterness on the Northern Coalfields of New South Wales. During this dark period, 10,000 miners found themselves locked out of their Hunter Valley coal mines in a bitter industrial dispute over pay rates. What began as an undeclared war on industrial labor ended up overpowering a government, crippling an industry and besieging a community. This event challenged the rights of every Australian, and redefined the political and industrial landscape of a country that witnessed an event forever remembered as "The Great Australian Lockout."
Link to the Lockout website.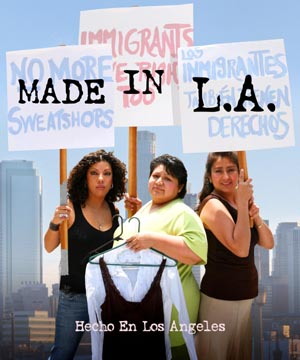 MADE IN LA
(Producers: Almudena Carracedo & Robert Bahar, 2007, 70 min)

The remarkable story of three Latina immigrants working in Los Angeles garment sweatshops as they embark on a three-year odyssey to win basic labor protections from trendy clothing retailer Forever 21. In intimate observational style, the film reveals the impact of the struggle on each woman's life as they are gradually transformed by the experience. Compelling, humorous, deeply human, Made in L.A. is a story about immigration, the power of unity, and the courage it takes to find your voice.
Link to Made In LA website.
<!img src="images/NAME.jpg" width="250">
RETURN TO WILDERNESS
(Director: Ed Schehl, 2004, 28 min)

Take a journey with the Ventana Wilderness Alliance as they restore the spectacular Willow Creek Watershed. In addition to viewing a spectacular watershed clearly worthy of wilderness protection, the trip identified several large deposits of trash and debris along the main stem of Willow Creek. These deposits were left on abandoned mining claims and by illegal human habitation. These trash deposits appear to be the largest concentration of trash sites within the Monterey Ranger District of the Los Padres National Forest. In January 2001, the VWA Board of Directors decided to undertake the cleanup and restoration of this area.
Link to Ventana Wilderness Alliance website.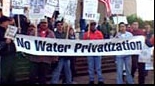 THIRST
(Producers: Alan Snitow & Deborah Kaufman, 2004, 65 min)

Is water part of a shared "commons," a human right for all people? Or is it a commodity to be bought, sold, and traded in a global marketplace? Thirst tells the stories of communities in Bolivia, India, and the United States that are asking these fundamental questions and fighting the corporate theft of our water.
Link to the Thirst Movie website.
<!img src="images/NAME.jpg" width="250">
SECRETS OF SILICON VALLEY
(Producers: Alan Snitow & Deborah Kaufman, 2001, 60 min) A shocking exposé of the hidden downsides of the Internet revolution and a funny and moving meditation on America's love affair with technology. Told without narration, the film chronicles a tumultuous year in the lives of two young activists grappling with rapid social change and the meaning of globalization on their own doorsteps.
Link to Secrrets of Silicon Valley website.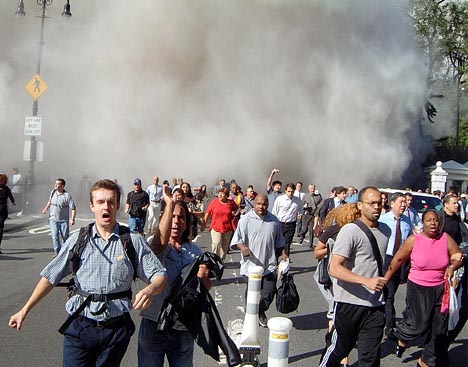 911 DUST & DECEIT
(Filmmaker: Penny Little, 2007, 59 min)

The impact of the environmental disaster after 911 will continue for years. The health of those who were exposed to the toxic dust and told that the "air is safe to breathe" and the continuing coverup of the problems has not been adequately reported in the mainstream media. Those who were most affected are often the least able to get the help they need.
Link to 911 Dust website.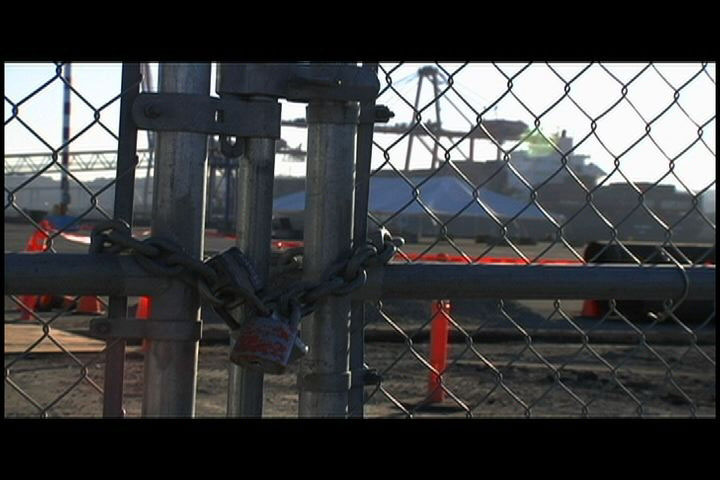 Photo by Amie Williams
EYE OF THE STORM
(Filmmaker: Amie Williams, 2007, 58 min)

This documentary depicts the 2002 contract struggle between West Coast longshore workers and international shippers who ultimately locked out thousands of workers from ports on the west coast. The film offers interviews and news clips showing all sides and actions in the 2002 struggle, which lasted nine months, and gives a history of the ILWU from its birth during the bloody 1934 west coast maritime strike through today, as a grass-roots-led progressive democratic force within American labor.
Link to Workers News webpage on Eye of the Storm.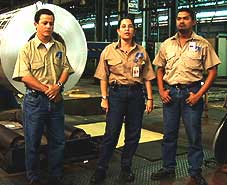 5 FACTORIES
(Filmmakers: Dario Azzellini & Oliver Ressler, 2006, 81 min)

A penetrating look at the Bolivarian socio-economic project designed to challenge the dominant neo-liberal development model. Since the election of Hugo Ch·vez in 1998, the Venezuelan government has supported co-ownership initiatives in which workers councils play a key role in company management. This documentary provides a unique perspective on the Bolivarian experiment, examining the successes and challenges of five companies rejecting traditional ideas of industrial management.
Link to California Newsreel webpage on 5 Factories.
<!img src="images/NAME.jpg" width="250">
UCSC STUDENT AND WORKER SOLIDARITY MARCH
(Photographer: Bradley Stuart, 2008)

Photographic slide show of the February 28, 2007, campus demonstration.
<!img src="images/NAME.jpg" width="250">
TOGETHER WE'RE STRONGER
(Filmmaker: Claire Harbage, 2008)

This work in progress begins following personal accounts of family life of three UCSC campus workers: Renee Parks, Shuttle Driver; Maria Padilla, Owls Nest CafÈ; and Nicholas Gutierrez, Custodian. After detailing their stories, the film flows into why and how they are working to better their contracts. What role they play in the struggle: Nicholas is part of the UCSC bargaining team, Maria is a committed organizer, and Renee closely follows and supports all of the actions. The next part speaks of the history of the struggle from the beginning of negotiations to the ending of the workers' contracts, based on narration from the local AFSCME organizer, Alison Sirney-Guevara. From this point on, the film includes interviews about the actions from students, faculty, and organizers, following each action, and the three workers' parts in them. For the ending, the film will include whatever conclusion may come from the struggle, and how the three workers feel and benefit from the roles they played in it.
<!img src="images/NAME.jpg" width="250">
BAD ABOUT BEING KOREAN

(Filmmaker: Elissa Moon, 2008, 7 min)
Reflects on the filmmaker's strange experience of growing up Korean-American in a white working class neighborhood and working as a child at her single mother's dry cleaners. The film is centered around the dry cleaning business and the impact of this work on relationships between mother and daughters years afterward.
<!img src="images/NAME.jpg" width="250">
THE WRITERS GUILD OF AMERICA STRIKE OF 2007-2008
(Filmmaker: Laura Fishman, 2008, 15 min)

This film shows the successful efforts of the WGA and what tactics they used to win their battle against the Alliance of Motion Picture and Television Producers (AMPTP). It features people from the Los Angeles community that were heavily impacted by the strike including writers, actors, and directors who struggle to make a living in the Hollywood entertainment industry.
<!img src="images/NAME.jpg" width="250">
OVERCOMING ADVERSITY
(Filmmakers: Tania Millan, Loyda Alvarado & Marie Marroquin, 2008, 10 min)
The personal journey of an immigrant woman of color to get a higher education and become an activist. She can come to represent the struggle, frustration, and hope that many immigrant students go through in order to attain an education after high school. The protagonist, Neidi Dominguez, works for the same non-profit organization that produced the film about her story.
<!img src="images/NAME.jpg" width="250">
SIN VEREGUENZA (Without Shame)
(Filmmakers: Students Informing Now - SIN, 2008)
A work-in-progress documenting experiences of UCSC students from migrant backgrounds. The students featured in the film, including Pedro Joel Espinosa, are all members of SIN, a support group that does educational outreach to middle-school, high school, and college students regarding issues faced by students from immigrant, working class backgrounds.
<!img src="images/NAME.jpg" width="250">
KINETIC POETICS
The UCSC Slam Team
<!img src="images/NAME.jpg" width="250">
UCSC RAINBOW THEATRE
Dramatic live performance.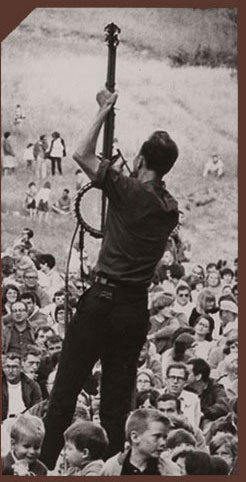 PETE SEEGER: THE POWER OF SONG
(Director: Jim Brown, 2007, 93 min, 35mm)

In the only authorized biography, Jim Brown documents the life of one of the greatest American singer/songwriters of the last century. Pete Seeger was the architect of the folk revival, writing some of its best known songs including Where Have All the Flowers Gone, Turn, Turn, Turn, and If I Had A Hammer. He got a whole generation interested in playing guitar and banjo, got them singing together, and helped introduce America to its own folk heritage, while using music as an instrument for social change.
Link to Jim Brown Films webpage on the Pete Seeger film.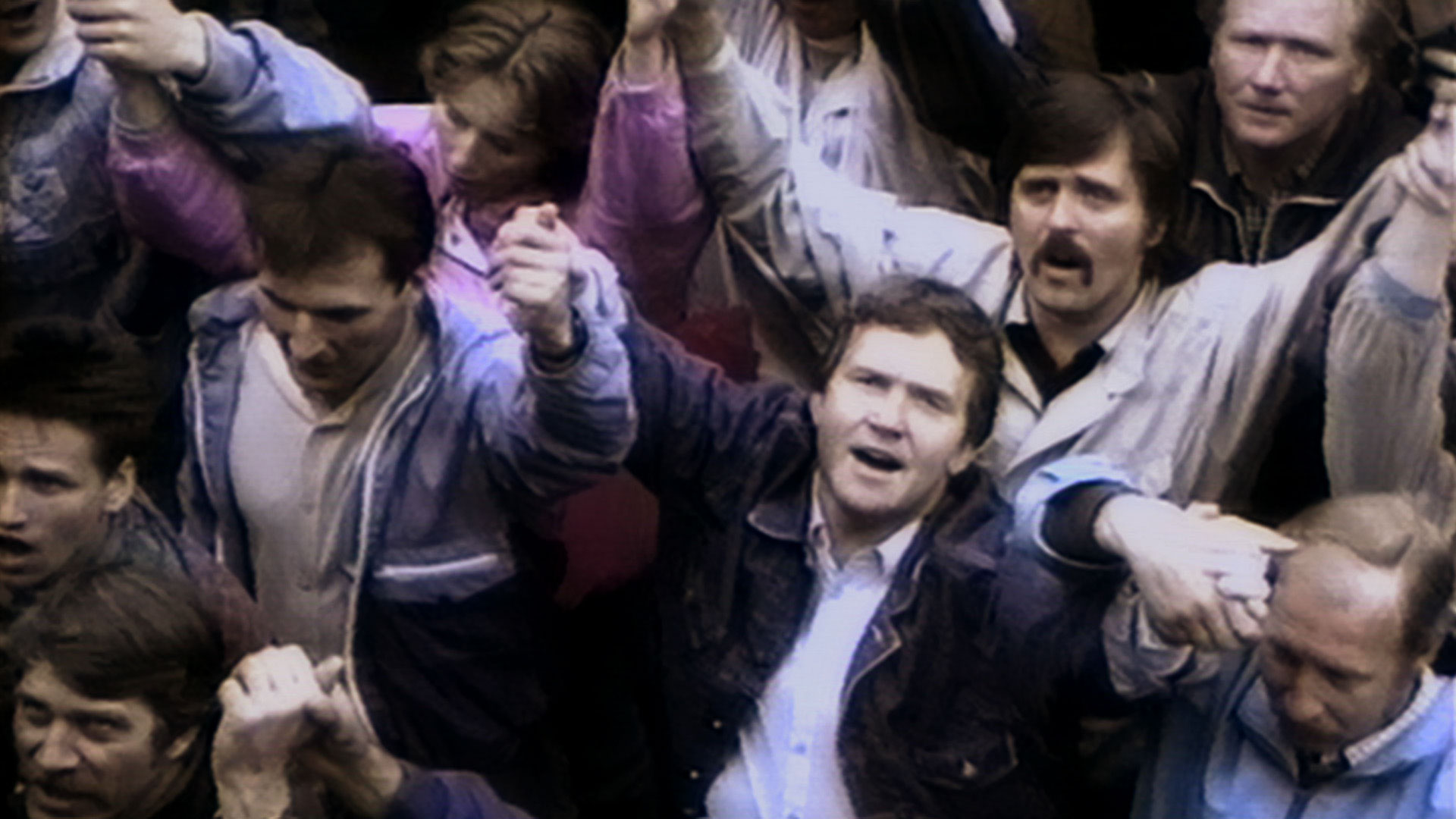 THE SINGING REVOLUTION
(Filmmakers: James Tusty & Maureen Castle, 2007, 94 min)

First occupied by the Soviets in 1939, then by the Nazis, and then by the Soviets again, Estonia lived through decades of terror. By the end of World War II, more than one-quarter of the population had been deported to Siberia, been executed, or had fled the country. Music sustained the Estonian people during those years, and was such a crucial part of their struggle for freedom that their successful bid for independence is known as the Singing Revolution.
Link to the Singing Revolution website.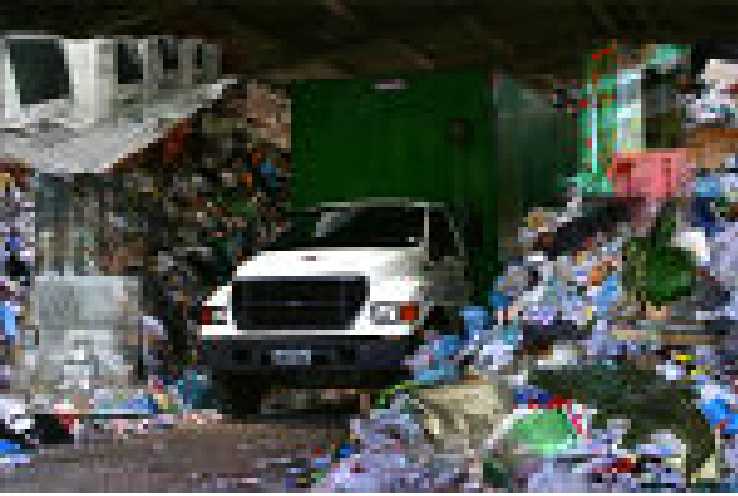 Photo by Maria Vaz
A CONVENIENT TRUTH: Urban Solutions from Curitiba, Brazil
(Filmmakers: Maria Vaz & Giovanni Vaz Del Bello, 2007, 52 min)

An informative, inspirational documentary aimed at sharing ideas to provoke environment-friendly and cost-effective changes in cities worldwide. The documentary focuses on innovations in transportation, recycling, social benefits including affordable housing, seasonal parks, and the processes that transformed Curitiba into one of the most livable cities in the world.
Links to Maria Vaz' webpage on Curitiba and to the webpage for A Convenient Truth.
<!img src="images/NAME.jpg" width="250">
THE VINEYARD ENERGY PROJECT
(15 min)
<!img src="images/NAME.jpg" width="250">
RATS TO ROSES
(30 min)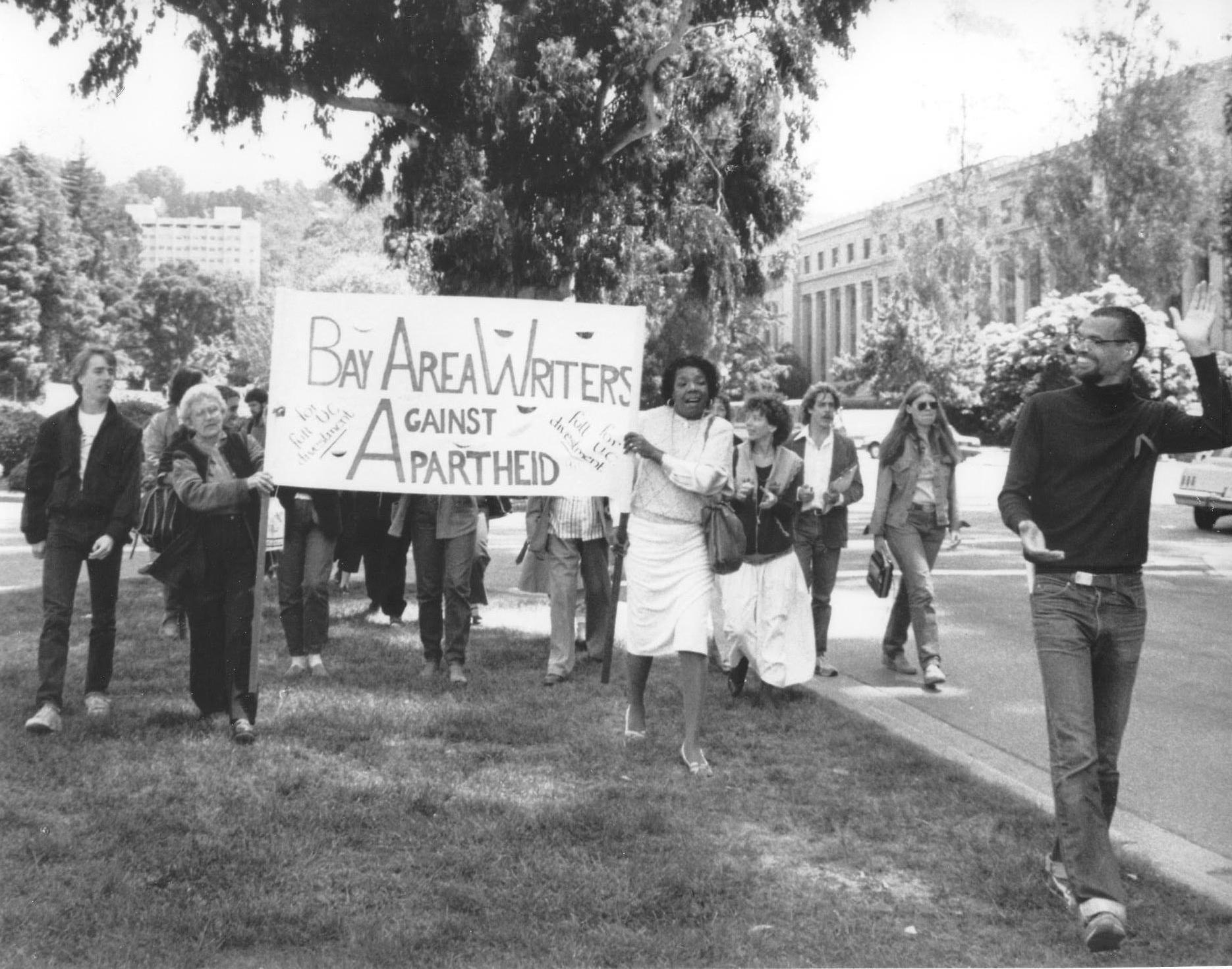 TILLIE OLSEN: A HEART IN ACTION
(Filmmaker: Ann Hershey, 2007, 60 min)

Tillie Olsen was an internationally acclaimed writer; human rights, labor, and anti-war activist; a formative voice of the women s movement; a long time Santa Cruz resident and a passionate, humorous, loving friend and mentor. Her powerful, brilliantly crafted, poetic writing depicts the lives of working-class people, women, and people of color with respect, profound understanding and deep love. Her books, Tell Me a Riddle, Yonnondio from the Thirties, Silences, and her essays and lectures have been translated into twelve languages. Her works are considered by many to be central to working class literature, women's studies, and the understanding of creative processes and the life conditions, which permit imagination to flourish.
Link to the Tillie Olsen Film website.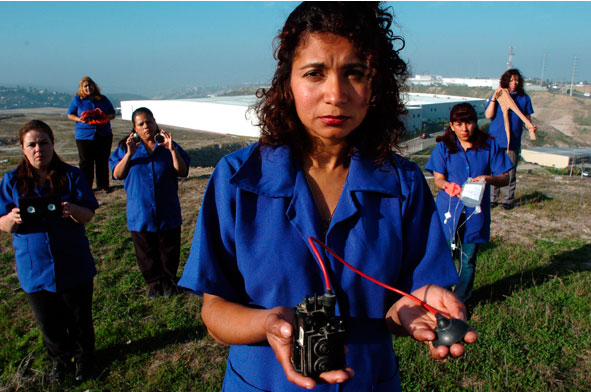 MAQUILAPOLIS (city of factories)
(Filmmakers: Vicky Funari & Sergio De La Torre, 2006, 68 min)

To create this documentary, the filmmakers brought together factory workers in Tijuana and community organizations in Mexico and the U.S. to collaborate on a film that depicts globalization through the eyes of the women who live on its leading edge. The factory workers who appear in the film have been involved in every stage of production, from planning to shooting, from scripting to outreach. This collaborative process breaks with the traditional documentary practice of dropping into a location, shooting and leaving with the "goods," which would only repeat the pattern of the maquiladora itself. The process embraces subjectivity as a value and a goal. It merges artmaking with community development to ensure that the film's voice will be truly that of its subjects.
Link to the Maquilopolis website.
<!img src="images/NAME.jpg" width="250">
SACCO AND VANZETTI
(Director: Peter Miller, 2006, 80 min)

This documentary tells the story of Nicola Sacco and Bartolomeo Vanzetti, two Italian immigrant anarchists who were accused of a murder in 1920, and executed in Boston in 1927 after a notoriously prejudiced trial. It is the first major documentary film about this landmark story. The ordeal of Sacco and Vanzetti came to symbolize the bigotry and intolerance directed at immigrants and dissenters in America, and millions of people in the U.S. and around the world protested on their behalf. Nearly eighty years later, the story continues to have great resonance, as America once again grapples with issues of civil liberties and the rights of immigrants.
Link to Willow Pond Films webpage on Sacco & Vanzetti.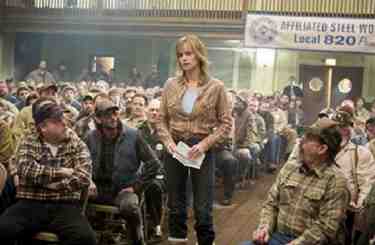 NORTH COUNTRY
(Director: Niki Caro, 2006, 126 min)

A fictionalized account of the first major successful workplace sexual harassment case in the United States, Jenson vs. Eveleth Mines, in which Lois Jenson, a woman who endured a range of abuse while working as a miner, filed and won the landmark 1984 lawsuit. It's hard to believe just 24 years ago such vicious, malignant and atrocious on-the-job sexual harassment was not uncommon and even promoted by uncaring bigwigs who were too busy counting profits instead of counting women as part and parcel of the American work force.
Link to the North Country website.