• SPEAKERS, FILMMAKERS & PERFORMERS • 2012 •
DARRYL CHERNEY has written and performed scores of songs about the actions he and his friends have taken to protect the environment, most notably old growth redwoods. He took a break from his home off the grid in Humboldt County to help produce the film Who Bombed Judi Bari? to tell the story of government repression of environmental activists. In 1990, Darryl and his Redwood Summer organizing partner Judi were car bombed and subsequently falsely accused of the crime by the FBI. Twelve years later they were exonerated by a jury.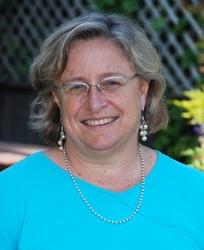 DANA FRANK is Professor of History and the Director of the Center for Labor Studies at UC Santa Cruz. Her books include Bananeras: Women Transforming the Banana Unions of Latin America, Local Girl Makes History, and, with Howard Zinn and Robin D.G. Kelley, Three Strikes. She is a member of AFT Local 2199 and the Santa Cruz Faculty Association, and has long been active in labor solidarity work in the U.S. and Central America. She is currently working in solidarity with the Resistance to the coup in Honduras. Frank has presented at several Reel Work events over the years.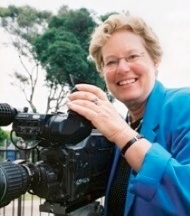 ABBY GINZBERG has been producing and directing award-winning documentary for 30 years. Her work has focused on character-driven stories, racial and gender discrimination and social justice issues, and has been shown in film/video festivals and broadcast on public television networks nationally and internationally. Abby's most recent feature-length documentary, Cruz Reynoso: Sowing the Seeds of Justice, has won Accolade and Davey Awards and has been selected for screening at many film festivals, including Reel Work 2012.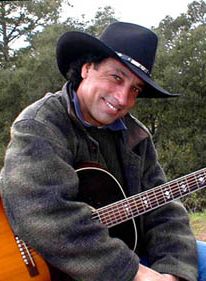 BOB REID, a resident of the Monterey Bay Area for over 35 years, has been a member of the San Francisco Folk Music Club for over 40 years. He has performed in concert with Pete Seeger, and has performed at United Nations headquarters in New York on several occasions. He has performed for audiences of all ages across the United States. His songs are sung and have been recorded by musicians around the country. He served on the Steering Committee of the People's Music Network and was one of the founding members of the Children's Music Network. Woody Guthrie's songs and writings have been a part of his life from the time of his youth.

SASHA REUTHER is a graduate of NYU's Tisch School of the Arts and an independent filmmaker in NYC. For the past 14 years, he has worked as a Producer/Director on reality TV, commercials, music videos, event coverage, and short films for networks and clients including National Geographic and Animal Planet. A native of Motor City and grandson of United Auto Workers labor leader and social activist Victor Reuther, Sasha combines a unique family perspective with comprehensive production experience to make his first feature-length documentary, Brothers On The Line, a thought-provoking narrative of a tumultuous period in the history of the labor movement.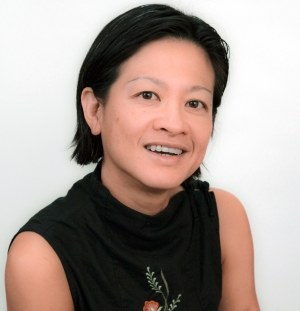 ANGIE NGOC TRAN is a Professor of Political Economy at CSU Monterey Bay. She teaches History of Political Economic Thought, Global Economics, Labor Organizing, Research Methodology, and co-teaches a class on Vietnam-U.S. Relations Since the 1880s. Her publications include journal articles and book chapters on gendered division of labor, migrant workers in Vietnamese textile and garment industries, and transnational assembly work in electronics and garment industries in California and Vietnam, labor resistance, labor-state-management relations, role of the Vietnamese labor unions and the labor newspapers in minimum-wage strikes. Her ongoing research projects are on the conditions of Vietnamese migrant workers in Malaysia, East and Southeast Asia and the Middle East and their returns to Vietnam, as well as the impacts of Corporate Social Responsibility (CSR) on workers in small and medium size companies in Vietnam. Her upcoming book, entitled Ties That Bind: Cultural Identity, Class and Law in Flexible Labor Resistance in Vietnam, analyzes Vietnamese labor protests from under the French colonial rule to the global market system in the 21st century.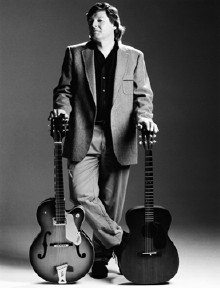 DAVID WINTERS has been performing professionally for more than 20 years. An accomplished vocalist and guitarist, he is an officer in the American Federation of Musicians, Local 153, and long-time coordinator of the Western Workers Labor Heritage Festival. He has performed at Reel Work events since its inception.

KENT WONG is director of the Center for Labor Research and Education at UCLA, where he teaches Labor Studies and Ethnic Studies. The UCLA Labor Center has emerged as a dynamic hub of research, education, policy, and labor, community and student partnerships. The Center sponsors 300 student internships each year, placing them in cutting edge labor and community organizations throughout the country. The UCLA Labor Center also assists unions and community organizations in strategic planning, organizational development, and leadership building.
Kent was previously staff attorney for the Service Employees International Union, representing Los Angeles County Workers, and the first staff attorney for the Asian Pacific American Legal Center. Kent served as the founding president of the Asian Pacific American Labor Alliance, AFL-CIO, and has also served as the national president of the United Association for Labor Education, and the University and College Labor Education Association. He is a vice president of the California Federation of Teachers, a vice-chair of the California Speaker's Commission on Labor Education, and serves on the Board of Trustees of the National Labor College.
Kent has published numerous books on the labor movement, union organizing, immigrant workers, and undocumented immigrant students. He has also been active in promoting global solidarity, especially with countries in the Pacific Rim, including China, Vietnam, and Japan.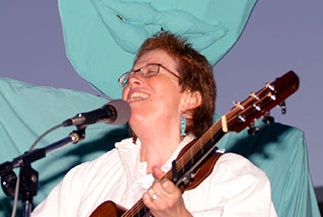 AILEEN VANCE, accomplished singer and songwriter, member of the American Federation of Musicians, Local 1000, and Santa Cruz native, shares Pete Seeger's fondness for encouraging others to sing, which she does masterfully as director of the Santa Cruz Peace Chorale.