• SPEAKERS, FILMMAKERS & PERFORMERS • 2015 •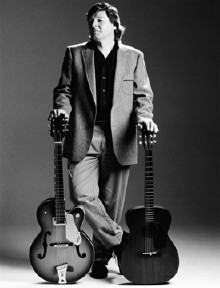 In Remembrance
David Winters (1949-2014) performed professionally for more than 20 years. An accomplished vocalist and guitarist, he was an officer in the American Federation of Musicians, Local 153, and long-time coordinator of the Western Workers Labor Heritage Festival. He performed at Reel Work events since its inception.
<!img src="images/GailBateson.jpg" alt="Gail Bateson" xwidth="" height="200" align="right" border="0" hspace="5"> Gail Bateson joined Worksafe as Executive Director in 2009. She has worked for various unions, labor support organizations and government agencies on workplace health and safety issues over the last 30 years. Her areas of expertise include occupational safety and health policy, program development, curriculum development, and training in many areas of occupational health, with special interest in disciplines that focus on early detection and elimination of hazards through human factors, process safety, workplace organization, and expanded workers' rights. Inspired initially by an internship with the Oil, Chemical and Atomic Workers Union (OCAW), she spearheaded the creation of the Occupational Health Internship Program (OHIP), which she led from 2004 to 2009 while also working in the Occupational Health Branch of the California Department of Public Health. Gail has also worked for the International Chemical Workers Union and the UC Berkeley Labor Occupational Health Program.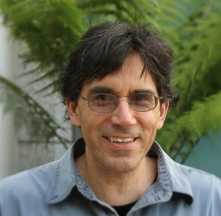 Eric Berg started his career at Cal/OSHA as an Industrial Hygienist in 1997. He was a Senior Safety Engineer in the Research and Standards Occupational Safety Unit and became Acting Principal Engineer in 2014. At the present time he is Acting Deputy Chief for Health. Eric became involved in occupational safety and health while testing ground water for pesticide contamination in Yucatan, Mexico. He observed that the workers spraying the pesticides and drenched in the chemicals were at much higher risk for serious illnesses than the general population. Eric has also worked in Guatemala and West Africa and is fluent in Spanish, thanks to his parents who are immigrants from South America.
Carolyn Brown is Professor of Journalism in the School of Communication at American University and a filmmaker. Her area of expertise is Latino immigrant communities, the border, Latino representation in the media, and the anti-immigrant movement. Brown's new The Salinas Project, to be screened at Reel Work 2015, will be distributed by American Public Television in the spring of 2015. Her previous documentary, From the Fields: An American Journey, distributed to NBC affiliates across the country in 2012/2013, is a biography of a successful Chicano journalist who worked in the fields of the Salinas Valley as a child. Her journalism career spans more than a decade with major TV channels. The daughter of a Latin American immigrant, Brown grew up in a bicultural and bilingual family and feels especially connected to the immigrant community.
Link to Carolyn Brown's website.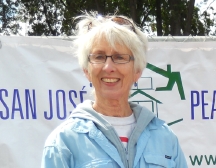 Charlotte Casey is a San Jose peace activist who lived in Brazil from 1966 to 1968. She is a member of Friends of the MST, a national non-profit organization that supports Brazil's Landless Workers Movement (Portuguese acronym MST) by setting up speaking tours for MST activists, disseminating information about the MST to the general public, and assisting the MST with translations, fund-raising, and other support activities.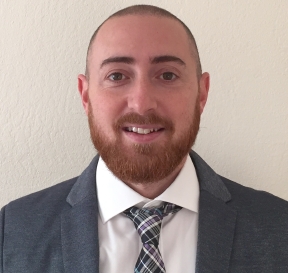 Dave DeSario first worked as a temporary employee at a warehouse for a major national brand at age 19, unloading trailers and keeping pace on the assembly line. At many times throughout his career, DeSario worked through staffing agencies at large companies and small businesses, in offices and manufacturing sites, at not-for-profits and financial institutions. His experiences led him to become an advocate for temporary workers. DeSario is the founder of the Alliance for the American Temporary Workforce and the Executive Producer of A Day's Work, to be screened at Reel Work 2015.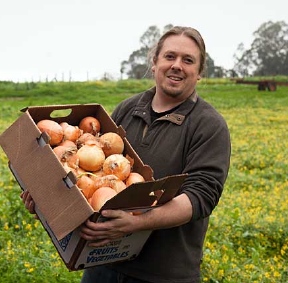 Tim Galarneau is Community-Engaged Education Coordinator for the UCSC Center for Agroecology & Sustainable Food Systems, Statewide Advisor at the California Student Sustainability Coalition, member of UC Santa Cruz's campus Food Systems Working Group, and Board MemberMember of Real Food Challenge.
Photo credit: Carolyn Lagattuta/UC Santa Cruz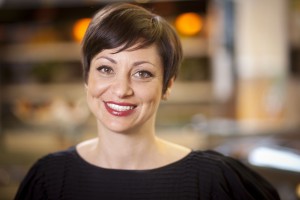 Maisie Ganzler joined Bon Appétit Management Company in 1994 and, as Vice President of Strategy, has since been instrumental in shaping the company's overall direction. She promotes the mission to educating people about how their food choices affect the global environment and local economies and to buy locally.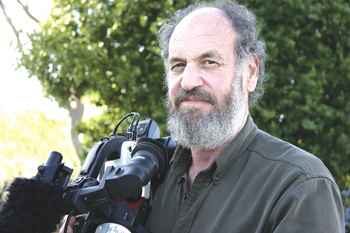 Bob Gliner of Boulder Creek is an award winning documentary producer with more than 40 programs to his credit. His programs have appeared on PBS stations throughout the United States and have also been shown to classes in a wide variety of university and public school settings, as well as by nonprofit organizations. His primary focus is social problems and social change—both inside the United States and throughout the world. He has shot programs in such disparate locales as Russia, Macedonia, Viet Nam, India, Tanzania, Israel, Ecuador, and Cuba. He is competent in all aspects of the production process from initial stages of researching and organizing the production to script writing, interviewing, camera and editing. He is also a professor of sociology at San Jose State University in San Jose, California. Gliner will be present to discuss his film Learning From El Salvador at Reel Work 2015.
Link to the filmmaker's website.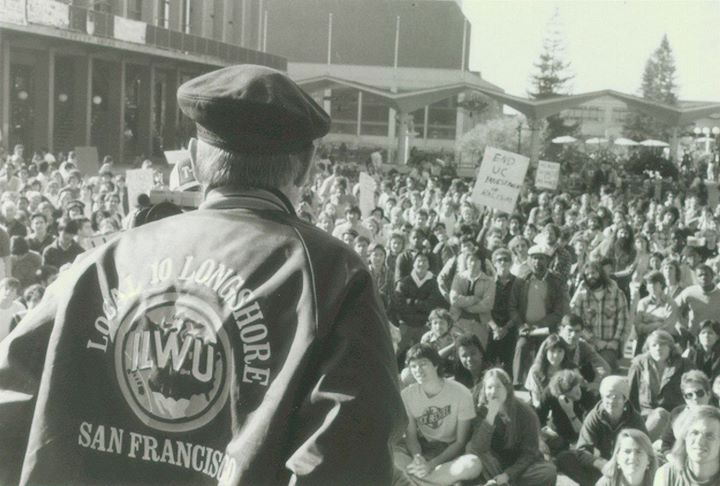 Howard Keylor is a long-time trade-union militant on the waterfront in San Francisco and was elected repeatedly to the Executive Board of International Longshoremen's and Warehousemen's Union Local 10 on an openly militant class-struggle political platform. In the '70s and '80s Keylor played a leading role in organizing successful actions on the waterfront in defense of the victims of South African apartheid.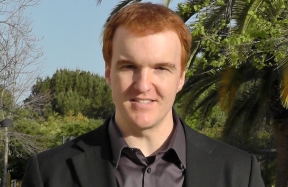 Paul Russell Laverack was born in Toronto, Canada, and grew up in a small town in Vermont, where he attended a three-room schoolhouse. He graduated from Elmira College with a B.A. in Theater, and holds M.A. degrees in Screenwriting and Mass Communications from Cal State Northridge. What the Hell is a Labor Union? which premiers at Reel Work 2015 started as his thesis project for the MassComm program. Paul works as a college instructor in Film History at the New York Film Academy in Burbank, CA, and as a teacher in the Los Angeles Unified School District. Over the course of his career, Paul has belonged to three labor unions—the Screen Actors Guild, the United Auto Workers, and United Teachers Los Angeles. All three have improved the quality of his working life.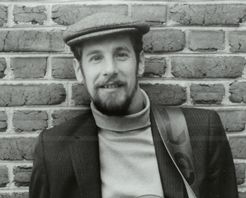 Mark Levy has performed and taught in the San Francisco Bay area for 25 years at temples, synagogues, and other Jewish groups. He has appeared throughout the country and abroad as a singer and lecturer who specializes in older Judaic folk music in Yiddish, Hebrew, and Ladino, Klezmer history and theory, and Jewish music history in general. In 2000 he released a fourth album of Jewish music entitled Bin Ikh Mir A Shnayderl: Yiddish Work Songs, in commemoration of the 100th birthday of Workmen's Circle, a fraternal order of Jewish workers and their families. Levy also performs for union and labor activities and functions and has released several albums of his own satirical songs.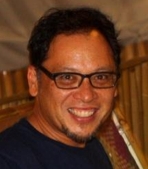 Steve McKay is an Associate Professor of Sociology at UC Santa Cruz and the Director of the UC Santa Cruz Center for Labor Studies. His research interests include labor and labor markets, globalization and the high-tech sector, migration, race, gender, and Southeast Asia.
<!img src="images/AlejandroRayburn.jpg" alt="Alejandro Rayburn" xwidth="" height="200" align="left" border="0" hspace="5"> Alejandro Rayburn studied Political Science at UCSC and graduated in 2012. He went on to work on the 2012 Obama campaign and then worked for the Union AFSCME as an international organizer. He's been working with Teamsters Local 890 for just over a year as an external organizer, focusing on food processing.
Triangle Speakers works to eliminate fear, prejudice, and hatred against gay, lesbian, bisexual, transgender, queer, and questioning people so that a healthy environment exists for all members of our community. Triangle Speakers take part on diverse panels and provide a short story followed by a question and answer session to give audience members from schools, religious organizations, community organizations, and other groups the chance to get to know them on a deeper level. Triangle Speakers is a program of the Diversity Center, a Santa Cruz based non-profit organization.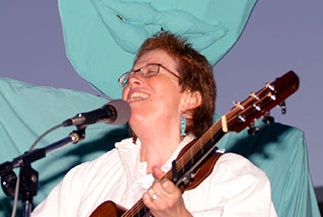 Aileen Vance is an accomplished singer and songwriter, guitarist, and member of the American Federation of Musicians Local 1000. A long-time Santa Cruz resident, she shares Pete Seeger's fondness for encouraging others to sing, which she does masterfully as director of the Santa Cruz Peace Chorale.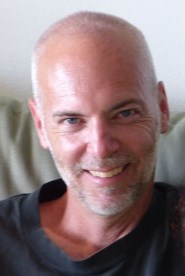 Mark Weller joined Californians For Pesticide Reform staff in 2014 as a community organizer. He is continuing today the work to end pesticide poisoning begun by César Chávez as portrayed in the film Cesar's Last Fast. Weller previously worked for 14 years as Projects Director for the Monterey Bay-based union UNITE HERE Local 483, organizing community and political support for hospitality workers. Weller has a B.A. in Political Science from University of California San Diego, an M.A. in Sociology from San Jose State University, and is co-author of Dollars and Votes: How Business Campaign Contributions Subvert Democracy.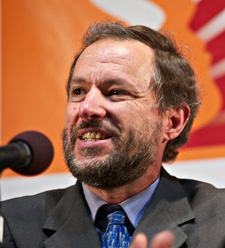 Dr. Stephen Zunes is Professor of Politics and International Studies at the University of San Francisco, where he serves as coordinator of the program in Middle Eastern Studies. Recognized as one the country's leading scholars of U.S. Middle East policy and of strategic nonviolent action, Professor Zunes serves as a senior policy analyst for the Foreign Policy in Focus project of the Institute for Policy Studies, an associate editor of Peace Review, a contributing editor of Tikkun, and co-chair of the academic advisory committee for the International Center on Nonviolent Conflict. His articles are widely published, and he has authored several books on conflict resolution and non-violent social movements. Zunes has traveled to South Africa multiple times and knows the history of apartheid portrayed in the film Amandla!