• SPEAKERS, FILMMAKERS & PERFORMERS • 2017 •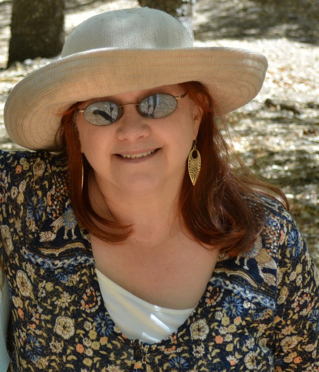 Katherine Acosta, PhD, has learned through teaching that her students are most readily engaged in sociological analysis through film. Storytelling, after all, is the way that humans have shared history and knowledge for millennia. She wrote, directed and produced Divided We Fall, her first film.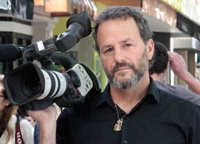 Brent Adams is a Santa Cruz video journalist and documentary filmmaker currently working on the topic of homelessness. Back in the 90's Brent studied filmmaking at DeAnza College, cutting his teeth at NASA/Ames Imaging Technology Dept. He waited 20 years for the tools of filmmaking to become economically democratized, so that anyone can now make a viable film, edited on a laptop. Brent has been working under the moniker Subcommondante Films. Over the past 3 years, Brent has created and is the director of Warming Center Program, a community-supported coldest nights' emergency homeless shelter. Brent has spent what little free time he has investigating the West Coast, researching low cost yet highly effective solutions to homelessness. He is currently producing Out of Sight, Out of Mind - An exploration of West Coast Homelessness, screening at Reel Work 2017 as a work-in-progress. He has visited more than 40 cities and has interviewed over 400 people for this project. Using this project as the basis for a new era in homeless solutions, Brent is committed to completely changing the look and experience of homelessness on the West Coast.


Frank Bardacke has been a political activist since protesting the Vietnam War in Berkeley. He spent the next decade working in the fields and canneries near Salinas, CA. In 2011 he published Trampling Out The Vintage: Cesar Chavez and the Two Souls of the United Farm Workers.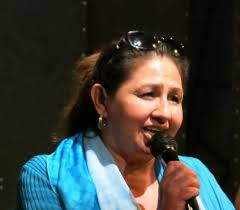 Dolores Canales is an organizer, advocate and spokesperson for incarcerated peoples and their families, member of the National Council for Formerly Incarcerated & Incarcerated Women & Girls, and a co-founder of California Families Against Solitary Confinement. In 2013 Dolores received the Family Unity Award by Legal Services for Prisoners with Children, and in 2014 she was awarded the Soros Justice Fellowship for the Family Unity Network.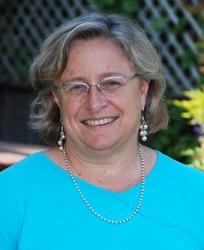 Dana Frank teaches about labor history and social movements at UC Santa Cruz and is the former director of its Center for Labor Studies. She is the author of several books, including Bananeras: Women Transforming the Banana Unions of Latin America, Local Girl Makes History, and, with Howard Zinn and Robin D.G. Kelley, Three Strikes. She is a member of AFT Local 2199 and the Santa Cruz Faculty Association, and has long been active in labor solidarity work in the U.S. and Central America. Since the 2009 military coup in Honduras, she has written regularly about human rights and U.S. policy in Honduras for a wide range of publications including The Nation. Frank has presented at several Reel Work events over the years.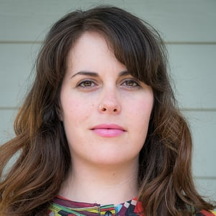 Rebecca Gourevitch received her BA in Sociology and MA in Social Documentation from UCSC. She has worked as a tenant organizer with the San Francisco Tenants Union. During this period she was involved with Occupy SF and also Eviction Free SF, a group that confronts landlords and real estate speculators through creative direct actions. Rebecca's documentary work Holding Out, screened at Reel Work 2017, examines gentrification and displacement.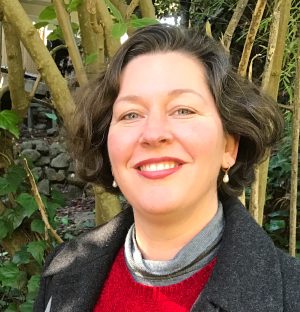 Jennifer Holm was a nurse in the intensive care nursery at Watsonville Community Hospital for twelve years. A graduate of the Cabrillo College nursing program, she has returned to the college to work as a clinical instructor while pursuing a Masters Degree in Nursing Education. Jennifer has been active in the Monterey Bay Central Labor Council, and has recently taken a more active role within the Democratic party, first as a delegate to the national convention last summer in Philadelphia, and now as an elected delegate to the state party. She lives in Aptos with her husband and three children, and, while she wonders what free time looks like, she considers herself blessed to have a full life.



Cesar Lara, a native of the Central Coast and an immigration rights and labor activist, is Executive Director of the Monterey Bay Central Labor Council, the regional body of the AFL-CIO with 70 affiliated unions representing more than 40,000 union members. Previously Lara was an officer of Teamsters Local 890, which represents 7,600 union members in California and Arizona, director of the Citizenship Project in Salinas, State Director for the United Farm Workers nonprofit La Union Del Pueblo Entero (LUPE), and a Congressional Aid to Congressmen Sam Farr. The child of immigrant farm workers, immigrant rights and the needs of his community are priorities in his life.



Bill Monning represents the Central Coast in the California State Senate where he serves as Majority Leader and has been an advocate for progressive policy on healthcare and the environment. He has taught locally on the subjects of Law and International Negotiation and Conflict Resolution. His career began working for United Farm Workers of America and the California Rural Legal Assistance Migrant Farmworker Project.


Susan Shillinglaw is Director of the National Steinbeck Center and Professor of English at San Jose State University. She has been teaching and writing about John Steinbeck for 27 years and has never tired of either man or writer.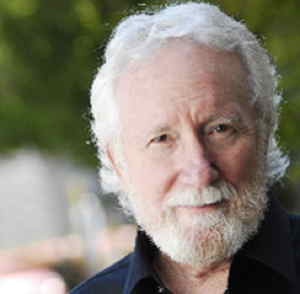 Norm Stamper was Seattle's Chief of Police and responsible for the harsh repression of the 1999 WTO protests, which he soon after regretted. He has since called for an alternative to "the paramilitary bureaucracy that is American policing." He is the author of Breaking Rank: A Top Cop's Exposé of the Dark Side of American Policing.


Paul Y. Song, MD, is a physician, progressive activist, and serves as the co-chair for a Campaign for a Healthy California whose mission is to build a movement to replace private health insurance with guaranteed healthcare for all Californians. Dr. Song is also an executive board member for Physicians for a National Health Program.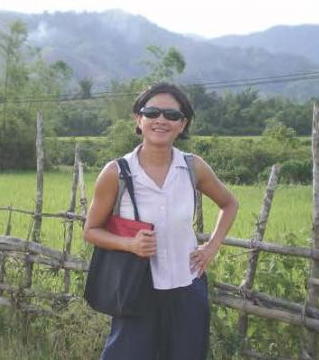 Angie Ngoc Tran, PhD, is Professor of Political Economy at Cal State Monterey Bay. As an activist scholar, she strives to give voice to workers. She is deeply critical of corporations' ability to appease consumers with their "corporate social responsibility" (CSR) promises. She is active in her own union, California Faculty Association.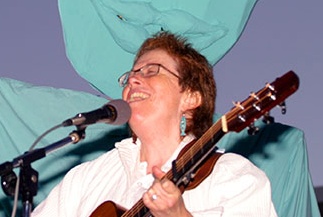 Aileen Vance is an accomplished singer and songwriter, guitarist, and member of the American Federation of Musicians Local 1000. A long-time Santa Cruz resident, she shares Pete Seeger's fondness for encouraging others to sing, which she does masterfully as director of the Santa Cruz Peace Chorale for 17 years.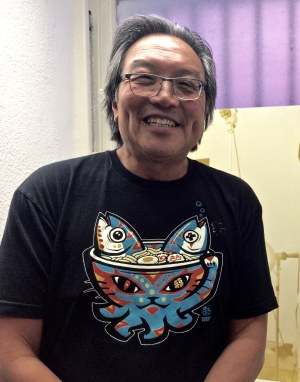 Eddie Wong is enjoying a variety of activities in his retirement years: political activism, writing, watching movies, working on art projects, and trying to stay healthy. He got his MFA in film from UCLA a billion years ago and spent most of his career in non-profit arts/cultural management. Eddie happened to be in the right place at the right time to document the 1987 Watsonville cannery workers' strike in his ¡Sí Se Puede! film project, screened at Reel Work 2017.