• SPEAKERS, FILMMAKERS & PERFORMERS • 2018 •
<!img src="images/Cruz.jpg" alt="Gabriella Cruz" xwidth="" height="150" align="right" border="0" hspace="5" />

Gabriella Cruz founded the Santa Cruz Dreamers Project to raise awareness for the receipients of the Deferred Action for Childhood Arrivals (DACA). Brought to the United States by her mother when she was a 1 year old, she's united with others to share their stories, support each other, work for a clean DACA bill, strengthen Sanctuary, and be a watchdog for ICE.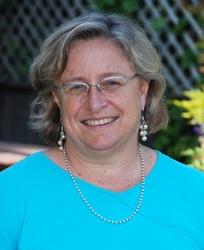 Dana Frank teaches about labor history and social movements at UC Santa Cruz and is the former director of its Center for Labor Studies. She is the author of several books, including Bananeras: Women Transforming the Banana Unions of Latin America, Local Girl Makes History, and, with Howard Zinn and Robin D.G. Kelley, Three Strikes. She is a member of AFT Local 2199 and the Santa Cruz Faculty Association, and has long been active in labor solidarity work in the U.S. and Central America. Since the 2009 military coup in Honduras, she has written regularly about human rights and U.S. policy in Honduras for a wide range of publications including The Nation. Frank has presented at several Reel Work events over the years.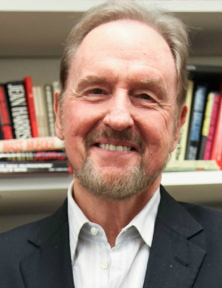 Craig Haney, PhD in psychology, Juris Doctorate (JD), specialization: psychology and law. Expert witness in Angola 3's lawsuit in Louisiana; Ashker v. Brown in California; January 17, 2018 Canadian ban on federal indefinite solitary confinement; and numerous lawsuits on behalf of incarcerated people. UCSC Distinguished Professor of Psychology; UC Presidential Chair, 2015-2018; Co-Director, UC Criminal Justice & Health Consortium.
<!img src="images/Hanna.jpg" alt="Brenda Avila Hanna" xwidth="" height="150" align="left" border="0" hspace="5" />

Brenda Avila Hanna, alumna of the UCSC Social Documentation Masters program, is an award-winning filmmaker and educator. Born and raised in Mexico City, her films mostly focus on transnational immigrant stories between Latin America and the United States. Her work has been showcased internationally. She is a member of New Day Films, an independent filmmaker collective bringing social-justice films to educators.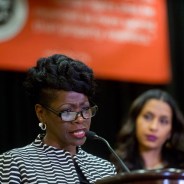 Marie Levin, an African American woman, organizer, and minister, works with California Families Against Solitary Confinement, Essie Justice Group, NLGSF Prisoner Advocacy Network, and Prisoner Hunger Strike Solidarity Coalition. She owns the small business, MOMM's Pastries, an employer of formerly incarcerated people. Marie is the sister of Sitawa Nantambu Jamaa, co-author of the Agreement to End Hostilities, and 1 of 4 Principle Negotiators for CA prisoners challenging conditions in California's solitary units and general prison population.
<!img src="images/Montoya.jpg" alt="Noe Montoya" xwidth="" height="150" align="left" border="0" hspace="5" />

Noe Montoya actor and musician, joined El Teatro Campesino in 1970 while still in high school. Every winter El Teatro performs one of two plays - La Pastorela and La Virgen del Tepeyac - in which they employ Montoya for his expertise of Mexica and other Mexican instruments. Montoya uses these instruments for background purposes or to expand on the music originally written by Daniel Valdez, Luis Valdez's brother.
<!img src="images/Ohama.jpg" alt="Corey Ohama" xwidth="" height="150" align="right" border="0" hspace="5" />

Corey Ohama is an award-winning director and editor whose films take an artistic approach to social issues such as growing up undocumented in the U.S. and the impact of the internment on Japanese-Americans. She holds an MFA in Film from San Francisco State University, and a B.A. in Semiotics from Brown University.
<!img src="images/Sanoval.jpg" alt="Terry Sanoval" xwidth="" height="150" align="left" border="0" hspace="5" />

Terry Sanoval is a Regional Political Coordinator for SEIU UHW, representing Monterey, San Benito, Santa Cruz, and Santa Clara Counties. Her passion is to advocate for all working families, regardless of immigration status, by empowering them to fight for dignity & respect at their work sites, their community, and at the ballot box.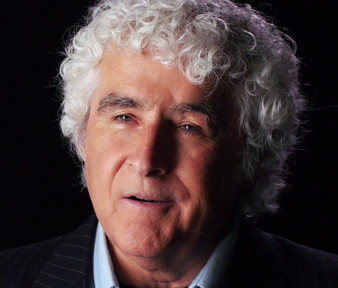 Daniel Sheehan, a Harvard-trained attorney, has been in some of the most important public interest cases of the last four decades including Watergate and Iran-Contra Scandals, the Pentagon Papers, and the murder of Karen Silkwood. In 1980, he co-founded the Christic Institute, a nonprofit public interest law center that prosecuted members of the Ku Klux Klan and represented victims of the Three Mile Island disaster in Pennsylvania. President of the Lakota People's Law Project (a project of the Romero Institute based in Santa Cruz), Daniel was present at Standing Rock during opposition to the Dakota Access pipeline and serves as defense counsel for two water protectors facing severe charges.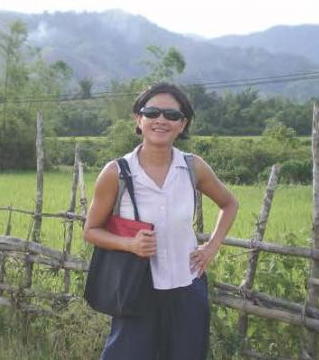 Angie Ngoc Tran, PhD, is Professor of Political Economy at Cal State Monterey Bay. As an activist scholar, she strives to give voice to workers. She is deeply critical of corporations' ability to appease consumers with their "corporate social responsibility" (CSR) promises. She is active in her own union, California Faculty Association.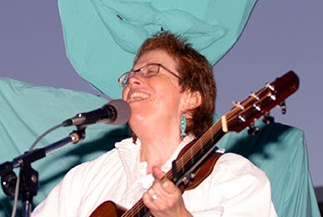 Aileen Vance is an accomplished singer and songwriter, guitarist, and member of the American Federation of Musicians Local 1000. A long-time Santa Cruz resident, she shares Pete Seeger's fondness for encouraging others to sing, which she does masterfully as director of the Santa Cruz Peace Chorale for 17 years.