• SPEAKERS, FILMMAKERS & PERFORMERS • 2019 •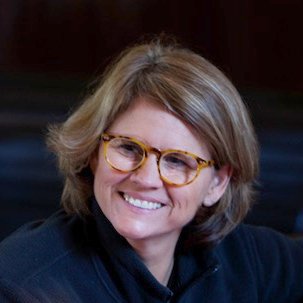 Frances Causey turned to filmmaking after 15 years writing for CNN. In film she has been telling stories that lay bare the racism in our culture that troubled her since growing up in the apartheid South.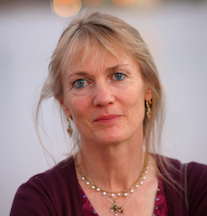 Laurie Coyle was an oral historian and author before her 20 year career as a documentary filmmaker. Fluent in Spanish and French, she studied political theory and sculpture along with film. She is an activist for immigrant and refugee rights and a proud mother.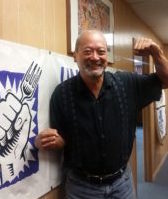 Julius de Vera is an Organizing Director with UNITE HERE. Previously, he served as President of UNITE HERE Local 483 in Monterey and on the Monterey Bay Central Labor Council. He was Co-Chair of the Northern California Immigrant Workers Freedom Ride.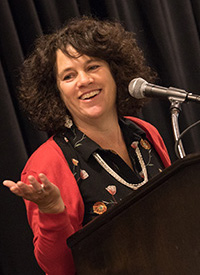 Valerie Lapin Ganley is a filmmaker and activist. Her most recent film, The Long Ride, won Best Documentary at the Immigration Film Fest, Outstanding Feature Documentary at Festival de Cine Latino Americano, and an Honorable Mention at Contra El Silencio Todos Las Voces in Mexico City. Her film Shalom Ireland aired on RT&Eacuet;, Ireland's National Public Broadcaster, and has been shown at more than 100 film festivals and community screenings around the world. She was Communications Director at UNITE HERE Local 2 and Campaign Director at the Coalition for Clean & Safe Ports, an effort to organize port truck drivers. She currently serves on the Board of Irish Culture Bay Area as producer of the Irish Arts and Writers Festival and as a screener for the San Francisco Jewish Film Festival.


Jennifer Holm was a nurse in the intensive care nursery at Watsonville Community Hospital for twelve years. A graduate of the Cabrillo College nursing program, she has returned to the college to work as a clinical instructor while pursuing a Masters Degree in Nursing Education. Jennifer has been active in the Monterey Bay Central Labor Council, and has recently taken a more active role within the Democratic party, first as a delegate to the national convention in 2016 in Philadelphia, and now as an elected delegate to the state party. Holm was also recently elected as Trustee of the Pajaro Valley Unified School District. She lives in Aptos with her husband and three children, and, while she wonders what free time looks like, she considers herself blessed to have a full life.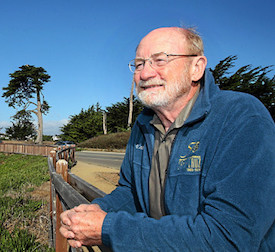 John Laird served as California Secretary for Natural Resources under Governor Jerry Brown. A UCSC honors grad in 1972, Laird received the highest number of votes in his first Santa Cruz City Council race in 1981 as part of a slate to retire the pro-development Council majority. During his terms on the Cabrillo College Board of Trustees and in the State Assembly (where he authored 82 bills that were signed into law), Laird always received the highest ratings and endorsements from environmental, labor, and LGBTQ groups. In between terms in public office, Laird served as a member of the California Integrated Waste Management Board, as executive director of the Santa Cruz AIDS Project, and as an instructor of state environmental policy at UCSC. The son of teachers and raised in Vallejo, Laird has been a long-time resident of Santa Cruz with his spouse John Flores. He has traveled extensively, is fluent in Spanish, enjoys conducting family history research, and is a life-long Chicago Cubs fan.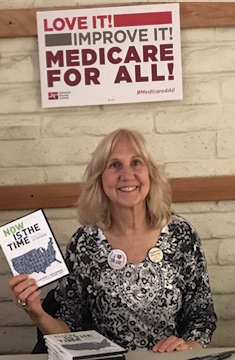 Sally Gwin-Satterlee, RN, BSN, is active in her union, the California Nurses Association. Since retirement, Gwin-Satterlee has been a co-lead of Medicare for All–Santa Cruz County. She has been actively promoting Single Payer Healthcare/Medicare for All for the past 15 years. She strongly believes Healthcare is a Human Right.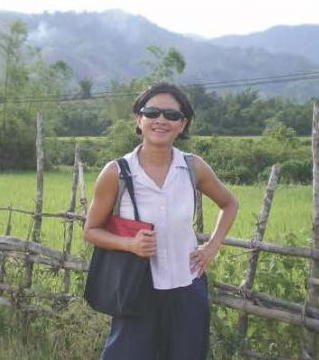 Angie Ngoc Tran, PhD, is Professor of Political Economy at California State University at Monterey Bay. As a labor scholar, she strives to give voice to workers globally. She has written articles, books, and book chapters on Vietnamese labor relations, labor protests, corporate social responsibility, and transnational migrant workers (of different ethnic minority groups) from Vietnam to Malaysia and return. Her ongoing project is to examine agricultural guestworkers in California. She is active in her own union, the California Faculty Association.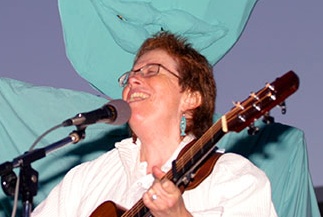 Aileen Vance is an accomplished singer and songwriter, guitarist, and member of the American Federation of Musicians Local 1000. A long-time Santa Cruz resident, she shares Pete Seeger's fondness for encouraging others to sing, which she does masterfully as director of the Santa Cruz Peace Chorale for 17 years.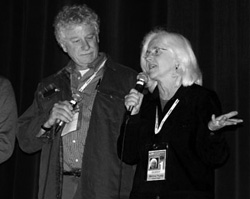 Melissa Young & Mark Dworkin are veteran documentary filmmakers who have produced several films related to Argentina and worker cooperatives. Don't Give Up Your Voice in the 2019 lineup will be their fourth at Reel Work. Their productions on social justice and the environment have been honored in festivals in the U.S. and around the world. Public television has broadcast six of their films across the country, the latest of which is Shift Change, which takes an in depth look at worker coops in the U.S. and in Mondragon, the Basque Country of Spain.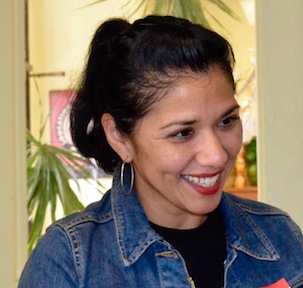 Nelly Vaquera-Boggs has been an educator and union member for 17 years and is currently serving as PVFT's Chief Negotiator. She started her career in public education as an instructional assistant both in a Special Education classroom and a Dual Immersion program. After earning her bilingual credential she taught 5th grade at Mintie White Elementary School, then transferred to Pajaro Middle School where she taught the Newcomer Program, math, science, and ELD. Nelly looks forward to continuing to work with the community and union members to uphold and improve the contract rights they have worked so hard for. Nelly's main objective is working to attract and retain quality educators so students can be ensured of the best learning conditions possible to succeed in their educational journey.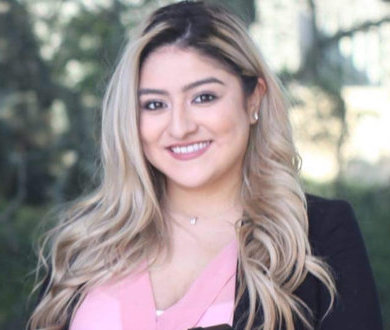 Aria Zapata, a Stockton native, earned her bachelor's degree in communications and minor in film studies from University of the Pacific in 2016. In 2018, she completed her master's degree in fine arts and social documentation from the University of California, Santa Cruz. She opted to do her thesis film Con O Sin Papeles, which appears in Reel Work 2019, on migrant workers because of her family's own experience. Zapata premiered her film at the SocDoc Thesis Screening at the Del Mar Theatre in Santa Cruz in June 2018.