• SPEAKERS, FILMMAKERS & PERFORMERS • 2021 •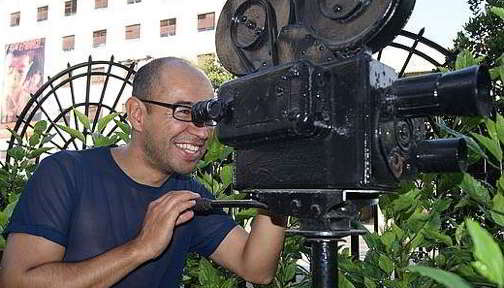 Aaraón Díaz Mendiburo holds a PhD in anthropology, Masters degree in social work and bachelors degree in Communications, all from the National Autonomous University of Mexico (UNAM). As an independent filmmaker, he has directed: Migrants who come from within (2007), Perspectives. "Temporary" Migration in Canada (2011) and Migrant Mother (2020). He has done community work in San Matias Cuijingo, State of Mexico. His most recent work has focused on temporary migrant workers in Canada, their families, and the host communities. His publications address health, education, social representations, intercultural relations, and other issues. He is an Associate Professor at the Center for Research on North America at UNAM and is part of The National Research System. He is currently working in a new project related to the Cannabis industry in Canada and USA.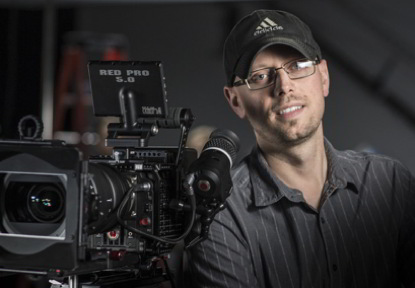 Adrian Prawica is an award-winning director, filmmaker, and cinematographer specializing in documentaries, advertisement productions, and Sports Car series films in the US and abroad. His historical documentary works have been featured on major television networks including PBS.
<!img src="images2021/Glass.jpg" alt="Antonio Glass" xwidth="" height="150" align="left" border="0" hspace="5" />

Antonio Glass was born and raised in Venice Beach, CA. He has spent a lifetime surrounded by art. From the glitz and glamour of Hollywood to the lively street artistry in Venice, art was a part of everyday life. But it was his time at Santa Monica College that launched his own personal journey into the craft. In a play titled, "Smokey Joe's Cafe" he realized his talent and passion for energizing a live audience. Antonio soon transferred to University of California, Santa Cruz to join the diverse community of Rainbow/AATAT, where he was mentored by Don Williams. While acting in that troupe, Antonio connected with the word "Sankofa". Translating to "Go back and get it" in Ghanain, the word reminded him to allow his journey to manifest, but always stay grounded to his roots. Antonio is now a Photography Director for a Rolex Company based in downtown Los Angeles and continues to pursue art of all forms.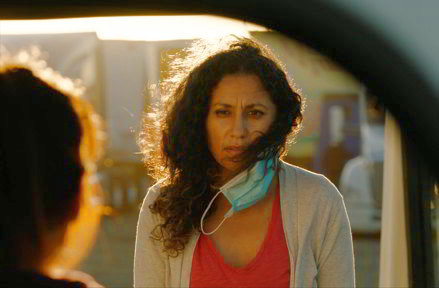 Daffodil Altan is an investigative journalist, Emmy-nominated producer, and correspondent for FRONTLINE PBS. Most recently she produced, directed and was the correspondent for the FRONTLINE documentaries, Kids Caught in the Crackdown (2019), and Trafficked in America (2018). She also produced the Emmy-nominated FRONTLINE/Univision documentary, Rape on the Night Shift (2015) which led to legislative reform in California, Oregon and Washington. She has received grants for her work from the MacArthur Foundation, the International Documentary Association, Latino Public Broadcasting, and the Fund for Investigative Journalism. She has a master's degree from the UC Berkeley Graduate School of Journalism, where she is also a lecturer.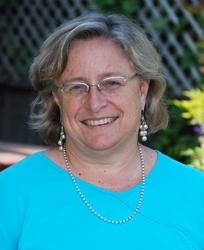 Dana Frank teaches about labor history and social movements at UC Santa Cruz and is the former director of its Center for Labor Studies. She is the author of several books, including Bananeras: Women Transforming the Banana Unions of Latin America, Local Girl Makes History, and, with Howard Zinn and Robin D.G. Kelley, Three Strikes. She is a member of AFT Local 2199 and the Santa Cruz Faculty Association, and has long been active in labor solidarity work in the U.S. and Central America. Since the 2009 military coup in Honduras, she has written regularly about human rights and U.S. policy in Honduras for a wide range of publications including The Nation. Frank has presented at several Reel Work events over the years.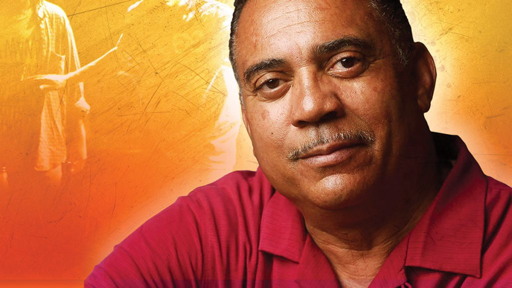 Don Williams earned his Bachelor's in Theater Arts with a minor in telecommunications at Michigan State University in 1979 and a Masters of Fine Arts (MFA) in directing and theater history from the University of Southern California. Mr. Williams arrived at the University of California Santa Cruz as a technical research advisor for the Theater Arts Department in 1987, taking other responsibilities on such as Producer Director of the Annual Casa Primera & Casa Segunda Talent Show, Mentor Consultant of Stevenson College Theater Guilds, Theater Arts Student Production Coordinator, Co-Lecture to the Theater of Diversity: Crossing Cultural Divides and Preceptor for Stevenson College House 1 and 2. Currently Mr. Williams is a lecturer for Stevenson 80H-Rainbow Theater during Fall, Theater Arts 80A-Intro to African American Theater Arts History during Winter, and Oakes 80H-rainbow Theater Cultural Studies during Spring. He is also the Producer, Director and Founder of the African-American Theater Arts Troupe (AATAT) since 1992, Producer and Founder of Rainbow Theater since 1993, and Artistic Director of the Cultural Arts and Resource Diversity Center since 2005.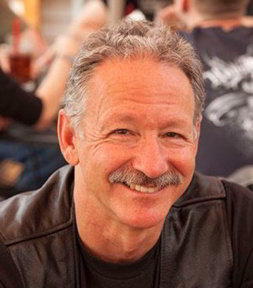 Eddie Raymond retired from being the Safety & Training Director of IATSE Local 16 in 2014. He is the Past President of the Entertainment Services and Technology Association, sits on the IATSE Crafts Advancement Program committee, is a member of the Entertainment Technician Certification Program Council, and was a Subject Matter Expert for their original Entertainment Rigging Exams. Eddie has acted as the Scene Shop Foreman/Technical Supervisor at the American Conservatory Theatre, and, among other activities, as Construction Coordinator at Industrial Light and Magic. Currently he is an OSHA outreach instructor and is working with the IATSE and others on developing guidelines to address the pandemic when safely returning to work becomes an option. He is a graduate of the University of California, Berkeley and did post graduate work there in Education.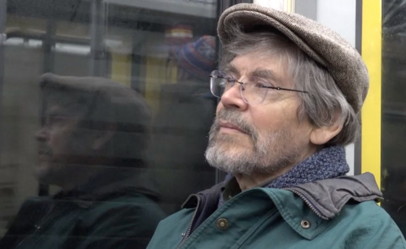 Gerry Potter works as a writer, director, producer, script consultant and teacher in film and theatre. He has founded three theatre companies. He was Associate Director of Fringe Theatre for Young People, and currently is Artistic Producer of Red Heeler Media. Gerry has written twelve professionally-produced stage plays, eight professionally-produced films and has directed 48 theatre productions and eight films which have screened at festivals across North America. He is currently Co-Chair of DOC Alberta, the provincial chapter of The Documentary Organization of Canada.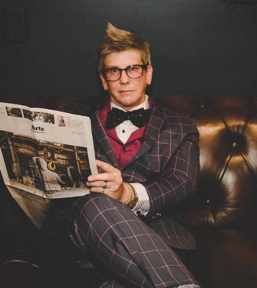 Holly Tuckett is a veteran storyteller, cinematographer, and award-winning filmmaker. She has contributed to nearly 100 film and television productions, including work for National Geographic, Discovery, Vice, TLC, NBC Olympic broadcasts. Anchor Point, a female-led production, is Holly's second feature-length documentary film.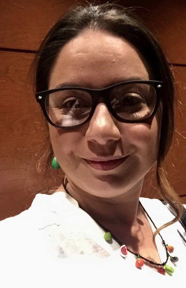 Irene de Barraicua, a long-time activist, advocate, researcher, and visual storyteller, is Public Relations/Communications Manager for Líderes Campesinas, which works to strengthen the leadership of women farmworkers so that they can be agents of economic, social and political change to advance their human rights. She studied Film and Women Studies at SF State with a focus on Documentary Film. She is also co-founder of Intégrate Bilingual Service Center aimed towards helping individuals better represent and advocate for themselves. Much of her passion and work has revolved around accessibility to healthcare, especially for impoverished and indigenous communities. After studying the health system of Cuba, she accompanied a Cuban medical team in Guatemala and documented the experience.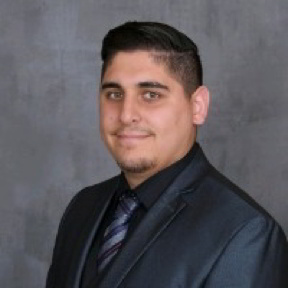 <!br /> James Sandoval is Organizer and General Chairperson for Sheet Metal Air Rail Transportation (SMART) Local 23, the union that represents bus drivers at the Santa Cruz Metro. For the past year in the pandemic he has been adamant in negociations with Metro management in his advocacy for the health and safety of drivers and passengers.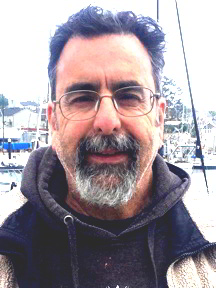 Jon Curcio is a 24-year member of IATSE Local 134 in San Jose and Steward at Levi's Stadium. He has just concluded a term as Local President and Training Director. Jon continues his dedication to advancing the goals of IATSE by providing high-level training to Event Technicians in the South Bay and beyond.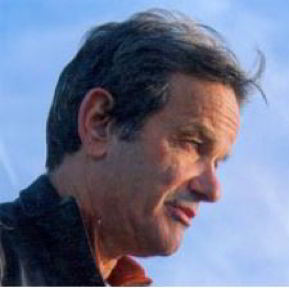 Jeffrey Gould is a distinguished professor of history at Indiana University and former director of the Center for Latin American and Caribbean Studies. His most recent book, Solidarity Under Siege: the Salvadoran Labor Movement, 1970-1990, is a scholarly account of the events portrayed in his film Puerto el Triunfo, a Reel Work 2021 selection. He has published eleven books and translations, and produced and directed three documentary films.


Lacey England was a wildland firefighter for 10 years on various crews in Oregon and Montana. After her last season in the summer of 2019, she returned to school for nursing and will be graduating in July 2021. She plans on pursuing a nursing career in mental health. She is passionate about changing workplace culture for the betterment of all and will stay involved with improving fire culture even though she's not actively fighting fires anymore.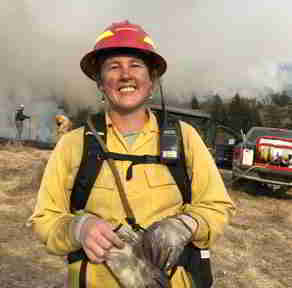 Lenya Quinn-Davidson is a Fire Advisor with the University of California Cooperative Extension in the North Coast of California. Lenya's primary focus is on the human connection with fire, and increasing the use of prescribed fire for habitat restoration, invasive species control, and ecosystem and community resiliency. Lenya works on prescribed fire issues locally in Humboldt County, at the state level, and nationally, through her work and leadership on prescribed fire training exchanges (TREX). Lenya is passionate about using prescribed fire to inspire and empower people, from rural ranchers to agency leaders to young women pursuing careers in fire management, and everyone in between.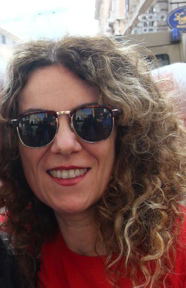 Ludovica Schiaroli was a writer and a member of the Italian production team for the Reel Work selection Giotto.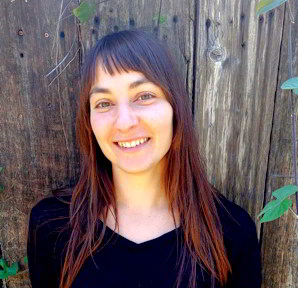 Mariam Gafforio (aka Mars) is a mom, facilitator who supports movements addressing conflict and harm without coercion or avoidance, and cofounder of YARR (Your Allied Rapid Response), a volunteer organization that resists local actions by U.S. Immigration and Customs Enforcement. Mars is an apprentice with the Nonviolent Global Liberation program.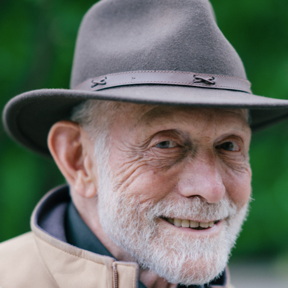 Michael Nagler is professor emeritus at the University of California, Berkeley, where he founded the Peace and Conflict Studies Program and is Founder and President of the Metta Center for Nonviolence in Petaluma. He is the author of The Nonviolence Handbook, The Third Harmony: Nonviolence and the New Story of Human Nature, and several other books. Michael is one of the most respected scholars and advocates for nonviolence worldwide.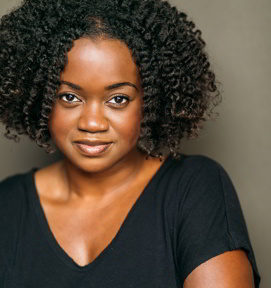 Niketa Calame-Harris is a Los Angeles native most noted as the voice of Young Nala in Disney's 32nd animated classic film The Lion King. She graduated UCSC in 2002 as a Theater Arts Major where she also studied theater her junior year abroad at University of Exeter in England. Niketa is an alum of AATAT and performed in God's Trombone, Long Time Since Yesterday and Before It Hits Home during her time at UCSC. Niketa received her Masters of Fine Arts degree in New York from The Actors Studio Drama School at The New School University. Currently Niketa is an award winning actress, having been featured on shows on HBO, Lifetime, NBC and CBS among others. Her advocacy work includes being a project ambassador for the American Diabetes Association, and she was awarded President Bush's Power of Light Award.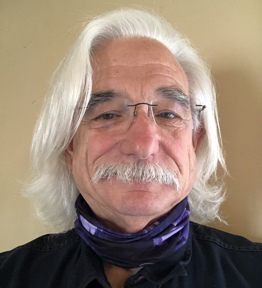 Peter Marley worked under his first IATSE contract on November 15, 1978 and never looked back. His home Local is Local 33, Los Angeles Stagehands. He rose through the ranks as a foreman and shop steward. He negotiated his first contract in the early 80s. In the early 90s he was appointed as a full-time call steward, a post he held for 11 years. He went on to become the Local's Business Agent, Television for two terms until he was appointed as an International Representative, a position he holds today.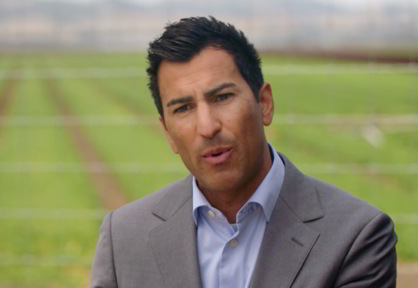 Robert Rivas has represented the Pajaro and Salinas River valleys in California's 30th Assembly District since 2018. He was raised in farmworker housing in Paicines, CA, and overcame a speech disability as a youth. His grandfather stood with César Chávez as a leader in the UFW. Rivas' first-term legislative achievements include securing enactment of the first-in-the-nation COVID-19 Farmworker Relief Package and the Farmworker Housing Act. He also champions the environment and equity in education.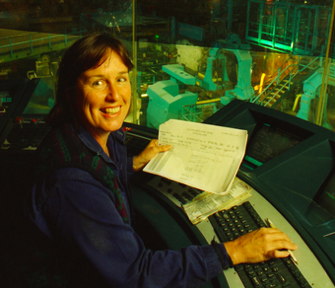 Robynne Murphy was among the first to enroll at the Australian Film & Television School and made her first film in 1974. But as her colleagues went on to make feature films, Robynne started making steel. A lifelong activist, she became a leader of the 1984 -1990 Jobs for Women campaign at the BHP-AI&S steelworks and, ultimately, a career steel worker. She also served as union delegate. Forty years after her first film, Robynne embarked on her current film, an exciting personal documentary about the hundreds of women who dared to confront discrimination at BHP.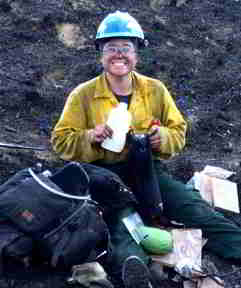 Sadie Runge currently serves as a Regional Fuels Specialist for the U.S. Forest Service working as a part of the Fire and Aviation leadership team for the Southwest Region. With a diverse background of working for federal agencies including the Bureau of Land Management and US Fish and Wildlife Service as well as earning a Masters of Forestry degree from Duke University, she uses her experience to continue bridging barriers and building collaborative problem solving at a landscape level.
Sandra England's first professional job was with the Columbus Ballet Metropolitan in their first year as a professional company. From there she worked as a stage hand and motion picture film technician with both touring productions and as a member of IATSE Local 611 in Santa Cruz, California. Sandra became the first female Business Agent of the Local. In 1990 Sandra was hired as an organizer for the IATSE International. Over the next 30 years she held various titles: International Representative, Co-Director of Organizing, and Director of Broadcast. She had a hand in the creation of over 20 local unions in her time with the International. Now retired, Sandra is a member of Locals 611, 488, and 793.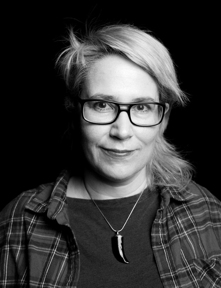 Sarah Beth (SB) Edwards is based in Vancouver and Los Angeles. With a background in the Fine Arts, she has spent the last decade creating scripted content for the disenfranchised and working in the Art Department of various films and television series. Her selection in Reel Work 2021, Fall Back Down, was funded through Telefilm Canada's "Talent to Watch" program. She recently completed her short film Salty, which screened in the Cannes Short Film Corner.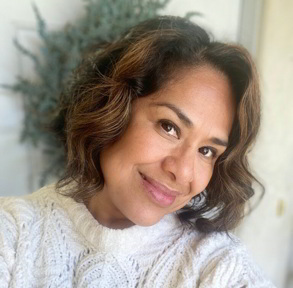 Silvia Morales is Executive Director of the Resource Center for Nonviolence, antiracism trainer and educator, and leader of RCNV's Transformative Justice Leadership Initiative.