• SPEAKER BIOS • 2004
DANA FRANK is Professor of American Studies at UC Santa Cruz. She is the author of Three Strikeswith Howard Zinn and Robin D. G. Kelley, Buy American: The Untold Story of Economic Nationalism,and Purchasing Power.She is a member of AFT Local 2199, the National Writers Union, and the UCSC Faculty Association, and has long been active in labor solidarity work.
CLIFF LEO TILLMAN, Jr.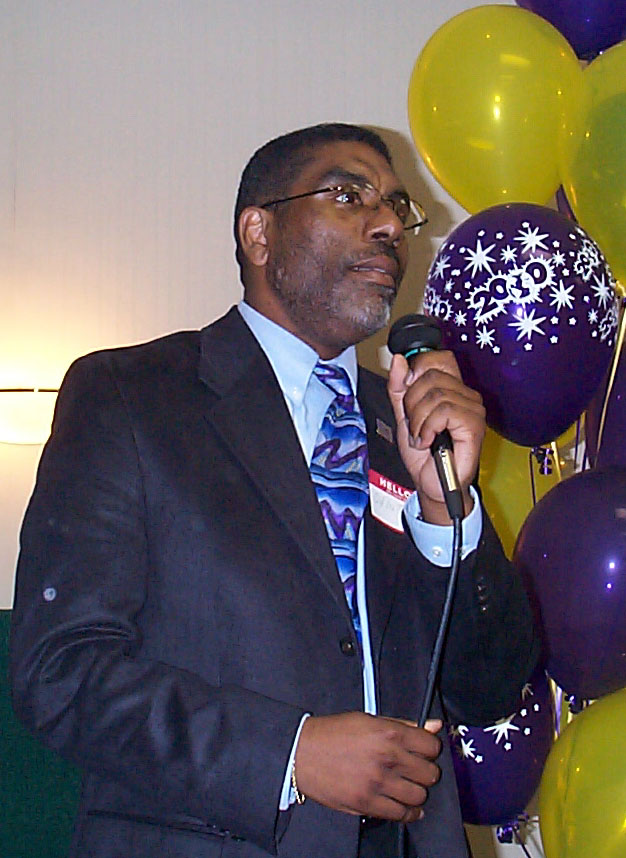 embarked on a career as a public agency worker in the East Bay, but soon emerged as a rank-and-file union leader, later joining the staff of his union, Service Employees International Union. In 1998 he was hired as Executive Director by SEIU Local 415, representing public agency and non-profit sector workers in Santa Cruz County. Since then, Local 415 has grown through aggressive organizing of homecare and other workers, lobbied for passage of Living Wage ordinances in 3 jurisdictions, and carried out a successful 3-day strike against the County. Tillman currently serves as President of the Monterey Bay Central Labor Council, AFL-CIO, and is active in local politics.
STEVE ZELTZER is a labor video producer/programmer and founder of the Labor Video Project. Since 1983 the project has produced a labor cable TV show that is programmed in San Francisco, Philadelphia and St. Louis. Among his labor documentaries which have been programmed on KQED and PBS stations are Halfway To Hell, The Workers and Unions That Built The Golden Gate Bridgeand Hanging Iron, After the Quake Of '89.He is also one of the founders of LaborTech, a conference of labor media communicators (www.labortech2004.org), Labornet (www.labornet.org), and the Union Producers and Programmers Network (UPPNET). He is also a working on the development of a labor satellite TV channel called the Labor/Working Families Channel.
SAN FRANCISCO MIME TROUPE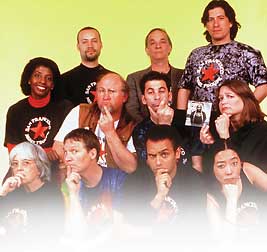 is a multiracial and multigenerational collective of satirists, seeking to make audiences laugh at the absurdities of contemporary life and at the same time see their causes. Their shows are about the burning issues of our time and generally debunk the official story. Since 1959 they have performed everywhere from public parks to palaces of culture, aiming to reach the broadest possible audience. Their trademark style draws from popular theater forms and is based on their common elements: strong story line, avowed point of view, larger-than-life characters, fantasy, and live music.
DAVID WINTERS is a professional musician, officer in the musicians union (AFM Local 153), and long-time coordinator of the Western Workers Labor Heritage Festival. His musical offerings will grace several festival events.
PAUL ORTIZ is Assistant Professor in the Department of Community Studies at UC Santa Cruz where he teaches courses on comparative social movements, the African Diaspora, and the history of democracy. He is a member of the UCSC Faculty Association and the American Federation of Teachers. His work in the labor movement began when he walked the picket line with the Greyhound bus drivers in their 1990 strike. He served as a volunteer boycott organizer with the United Farm Workers of Washington State during their boycott of Chateau Ste. Michelle Wines which led to the first-ever union contract for Washington farm workers in 1995. Paul is co-author of Remembering Jim Crow: African Americans Tell About Life in the Jim Crow South.
MARTA RODRIGUEZ,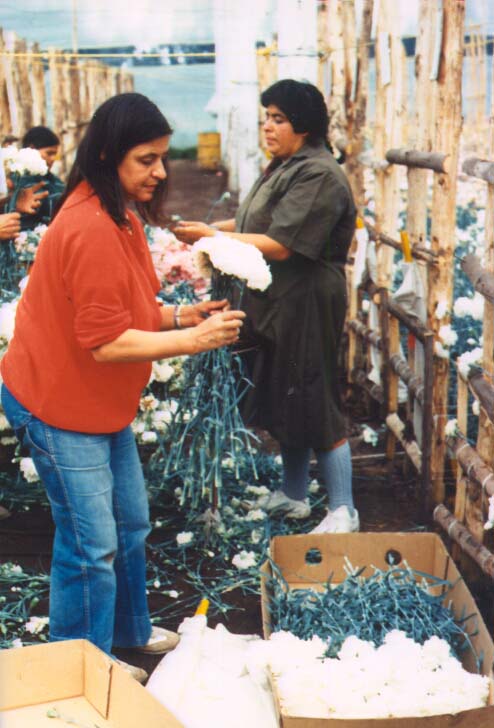 legendary Colombian filmmaker, has devoted her career to exposing human rights violations in her native country, from her early, ground-breaking documentary on working-poor families, The Brickmakers(1972), which she made with her husband, Jorge Silva, to her newest documentary on Colombia's displaced peasants, Nunca Más / Never Again(2001), a collaboration with Ecuadorian filmmaker Gustavo Guayasamin. Cinema verite by Latin American filmmakers demonstrates the special advantage of the insider's eye and the different social relations evoked in front of the camera when the media makers are of the culture they film or tape.
BRIAN MC WILLIAMS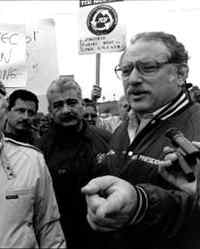 served 6 years as President of the 42,000 member International Longshore and Warehouse Union, arguably the most progressive in the U.S. labor movement. During his term he actively promoted organizing of new members and maintaining existing union jobs. He led the ILWU delegation in the 1999 WTO demonstration in Seattle and called for the closing of West Coast ports on that occasion, consistent with his and the union's history of standing up for social justice globally. In a speech to ILWU pensioners just a week after the Twin Towers fell in 2001, after condemning senseless acts of violence against innocent people, McWilliams was able to articulate a perspective unusual at the time: "Let us not be too quick to judge the terroristic acts of others without taking a thorough look at our government's acts of aggression, passive and otherwise, against our fellow citizens of the world."
IAN RUSKIN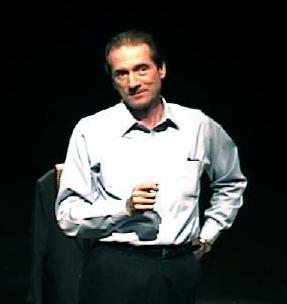 attended the Royal Academy of Dramatic Art in London and worked in West End repertory theater, television and film. In Los Angeles his work has ranged from Murder She Wroteto the acclaimed one-man play The Man Himself.He has also done extensive voice work in radio plays, commercials, and in over one hundred films and television programs. He is founder and director of The Harry Bridges Project and has portrayed Bridges in hundreds of theatrical performances since 1994.
HASKELL WEXLER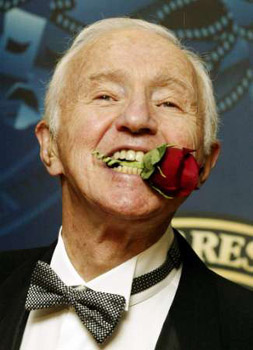 a native of Chicago, broke into feature films in 1959 as a cinematographer. He received his first Academy Award for work in Who's Afraid of Virginia Woolf?(1965). He produced and directed the documentary Medium Cool(1969), a very successful and controversial film that exposed the brutality of Chicago cops during targeting the anti-war movement at the 1968 Democratic National Convention in Chicago. Paramount refused to release Medium Coolfor almost a year after Wexler had finished editing it. The executives asked him to tone down the police-brutality scenes, but he wouldn't do it. The Motion Picture Association of America gave the film an X rating -- ostensibly because it had a nude scene. Wexler maintains to this day that the X stood for unacceptable political content. During the 1980s, he also produced and directed the feature film Latino(1985), which was highly critical of American policy in Central America. Wexler filmed numerous important works including Matewanand Bread & Roses,shown during previous Reel Workseasons, and has received several Oscars. The film industry recognized Wexler's genius in 1996, giving him the Motion Picture Academy's Lifetime Achievement Award. At the time he was videotaping bus riders in Los Angeles to dramatize the ordeal of getting from the ghetto to downtown L.A. by public transit. It was his third "bus" documentary. The first was a 1963 film about freedom riders. The second, some twenty years later, was about a bus full of people making a cross-country trip for peace and disarmament. Saul Landau has named him "The people's cinematographer."