• SPEAKERS AND FILMMAKERS • 2011 •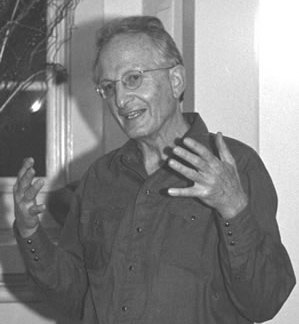 FRANK BARDACKE is a community activist, teacher and author in Watsonville, California, where he has been vitally important to the Mexican-American/Mexican community and to the workers in nearby vegetable fields and packing sheds. Rejecting the role of "organizer" and the idea that "politics" must be done by professionals, Frank has served his community for twenty five years by "just joining in the politics of local daily life." Bardacke was recognized as a Petra Fellow in 1998 for his lifetime of contributions to the community.
JOHN DAUGHERTY is a disability rights activist and is the Disability Services Coordinator for the Santa Cruz Metropolitan Transit District. He represents the First District as a Commissioner on the Santa Cruz County Commission on Disabilities. Daugherty is a long-time activist in his labor union, SEIU Local 521, and is currently President of the Metro Chapter of that Local.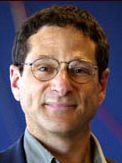 FRED GLASS is Communications Director for the California Federation of Teachers, Labor Studies instructor at San Francisco City College, and a writer and filmmaker. His film Scenes From a March will be screened this year. Glass presented segments of his classic film on California labor history Golden Lands, Working Hands at the inaugural Reel Work 2002.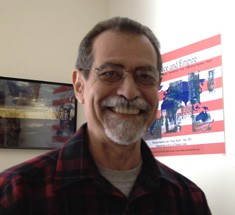 GIL GONZÁLEZ is professor emeritus of Chicano / Latino Studies at UC Irvine and has published widely on Chicano and Latino labor history. He is co-director of Harvest of Loneliness, which screens at Reel Work 2011.

ALEX JOHNSTON is a graduate of the Social Documentation program at UC Santa Cruz. Way Down In The Hole was his thesis film, which premiered at the Soc Doc Graduate Exhibition at the Del Mar Theater in June 2010. Johnston previously presented Learning to Bend Steel, about labor activist and historian Archie Green, at Reel Work 2009.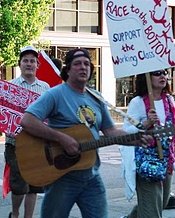 JIMMY KELLY, musician and labor activist, was a founder of the Western Workers Labor Heritage Festival. Retired as a union letter carrier in Santa Cruz, Kelly currently is director of the Labor Studies Program at San Jose City College.

SHANA KIRSCH joined Free The Children as the California operations and development manager in 2009. Driven by a passion for children's rights and a strong belief in young peoples' role as social change agents, Shana is excited to be based in her native Bay Area, helping to expand Free the Children's presence in the U.S. while contributing to a meaningful impact abroad. From an early age, Shana traveled widely on musical and intercultural exchange trips, which inspired her activism.

CESAR LARA, a native of the Central Coast and an immigration rights and labor activist, is Executive Director of the Monterey Bay Central Labor Council, the regional body of the AFL-CIO with 60 affiliated unions representing more than 30,000 union members. Lara is also currently the Secretary-Treasurer of Teamsters Local 890, which represents 7,600 union members in California and Arizona. Previously Lara was director of the Citizenship Project in Salinas, State Director for the United Farm Workers nonprofit La Union Del Pueblo Entero (LUPE), and a Congressional Aid to Congressmen Sam Farr. The child of immigrant farm workers, immigrant rights and the needs of his community are priorities in his life.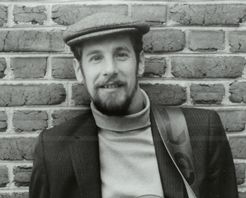 MARK LEVY knows all the labor songs as well as Jewish folk songs and his own original satirical compositions.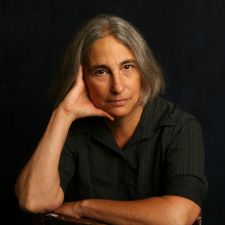 ANNE LEWIS has been producing film to further social justice for over 25 years. She teaches film at the University of Texas at Austin where she is an activist in the Texas State Employees Union, CWA Local 6186. Lewis will present her work in progress, Anne Braden: Southern Patriot, at Reel Work 2011. She offered a preview of this work at the U.S. Social Forum in Detroit in June 2010. She previously screened Morristown: In the Air and Sun at Reel Work 2007. A current project is in honor of workers in Wisconsin.
KARIN T. MAK received her M.A. in Social Documentation from UCSC in 2008. Originally from St. Louis, Missouri, Mak left the Midwest to pursue a degree in Media Studies at Pomona College. She worked for several years on workers' rights campaigns, which inspired her to produce Red Dust, which is screening at Reel Work 2011. Her previous film Those With Justice screened at Reel Work 2007.

MIKE MENDONCA is a borax miner from Boron, California, and a member of the International Longshore and Warehouse Union who was locked out of work by his employer for 107 days. Mendonca has been an active union member all his working life. While attending college, he worked as a custodian in Lancaster and held several leadership positions in CSEA Local 297 including President. Mendonca spent 29 years at U.S. Borax, Inc. in a variety of departments including the mine, the lab, and industrial hygiene. He served on the ILWU Local 30 executive board and on six of the last nine negotiation committees. He represented labor on the California State advisory Board to rewrite the State Mine safety Orders. During the company lockout in 2010, Mendonca served as gate captain, assisted with the food and media committees, and helped negotiate a favorable return to work.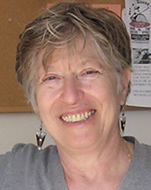 VIVIAN PRICE teaches Interdisciplinary and Labor Studies at CSU Dominguez Hills and has produced films on gender and labor. She spent several years as a union tradeswoman before resuming her academic career. She is co-director of Harvest of Loneliness, which screens at Reel Work 2011. Her film Hammering It Out was shown at Reel Work 2003.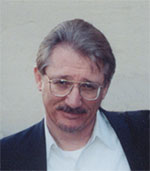 JACK RASMUS, Ph.D., Political Economy, is an author, journalist, playwright and teacher. His 2006 book, The War At Home: The Bush-Corporate Offensive Against American Workers and Their Unions, is an analysis of corporate offensives and economic restructuring in the 20th century, and his current book, Epic Recession: Prelude to Global Depresson, pinpoints the origins and causes of growing income inequality in America. His 2003 play Fire on Pier 32 is about the 1934 SF Longshore and General Strike and follows the ILWU through the 2002 lockout by PMA. His most current thoughts on the economy are posted on his website and blog.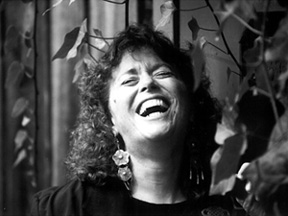 AILEEN VANCE, accomplished singer and songwriter and Santa Cruz native, shares Pete Seeger's fondness for encouraging others to sing, which she does masterfully as director of the Santa Cruz Peace Chorale.
GRANT WILSON is a community activist and street theatre artist who will be performing at Reel Work 2011.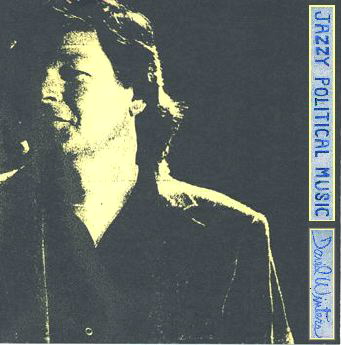 DAVID WINTERS is a professional musician, officer in the American Federation of Musicians, Local 153, and long-time coordinator of the Western Workers Labor Heritage Festival. He has performed at Reel Work events since its inception.
PAT WYNNE, musician and labor organizer, directs the San Francisco Bay Area Labor Heritage Rockin' Solidarity Chorus, which is dedicated to building more union democracy and celebrating members' love of music and workers' culture.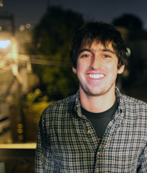 DAVID ZLUTNICK, 2006 UC Santa Cruz graduate, has a strong record within independent media, working with numerous print collectives and producing multiple films. David is the founder of Upheaval Productions, whose latest film, Occupation Has No Future, is in the Reel Work 2011 lineup. As a student, Zlutnick worked with Media Insugente on several films that were screened at Reel Work, and his Dos America: The Reconstruction of New Orleans played at Reel Work 2009. He lives and works in San Francisco.